Automatic Crate Depalletizer
PHS600 Crate Depalletizer
Automating the depalletizing of empty crates can enhance the efficiency of your factory or warehouse, enabling you to do more with fewer workers. The PHS600 automatic depalletizer, with optional stack conveying and accumulation system, is designed to automatically depalletize pallets of empty plastic crates at speeds of up to 120 pallets per hour. Stacks of crates are delivered in single file and precision engineering ensures gentle handling.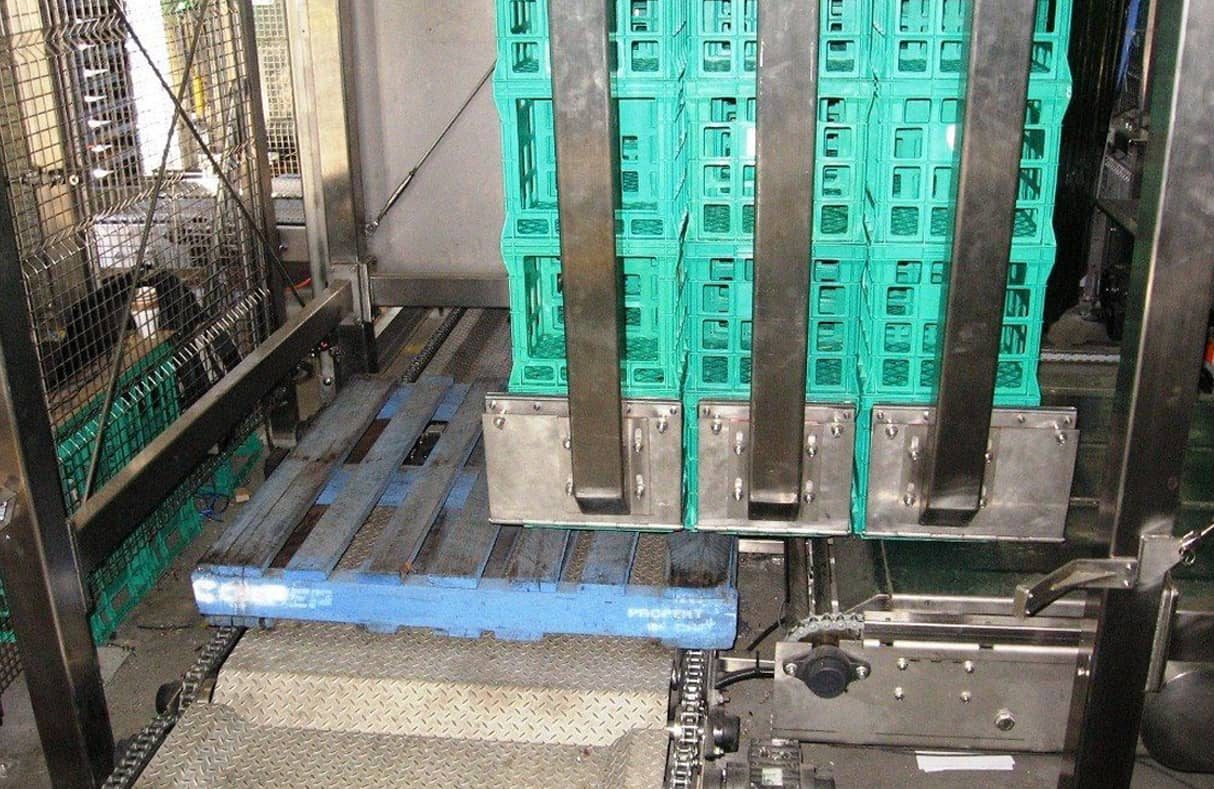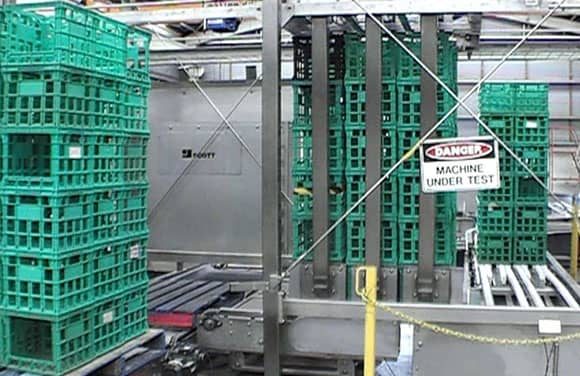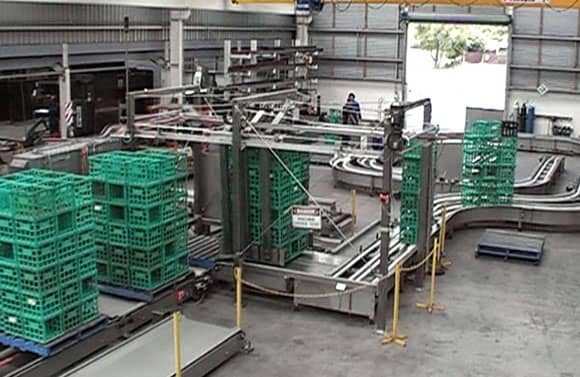 Features:
Modular construction for flexible layout options
Gentle handling of plastic crates to prolong their lifespan
Easy operator access
Simple and intuitive interface control
Mild steel EZP/powder coated or stainless steel construction options
Electro-mechanical operation
Servo controlled crate stack transfer mechanism
Guarded in accordance with Australian/New Zealand Standard AS4024
Optional automatic pallet stacking
Optional crate stack accumulation conveyors
Get in touch with the PHS Innovate team for support with your next automation project.