Materials handling innovators for 67+ years
In the competitive world of automated materials handling, PHS Innovate (formerly Scott PHS) maintains an ideal balance between proven concepts and new advances. We're able to do this because all the skills and experience we need exist within our own team. On top of their formidable knowledge, our people never stop learning. Every project we do informs the next.
We work for clients all around the world. While every job has unique characteristics, they all come with the 'big three' challenges:
Speed. The rate you need to achieve with your materials handling or automated warehousing solution.
Space. The amount of floor area you have available for safe operation.
Price. The budget or estimated figure you have for the project.
In our opinion, there's also a fourth challenge to consider – service. When you work with us, you can count on ongoing support provided by our engineers. Our reputation has been built not only on the quality and performance of our solutions, but also on our ability to back them up with training, maintenance and ongoing support.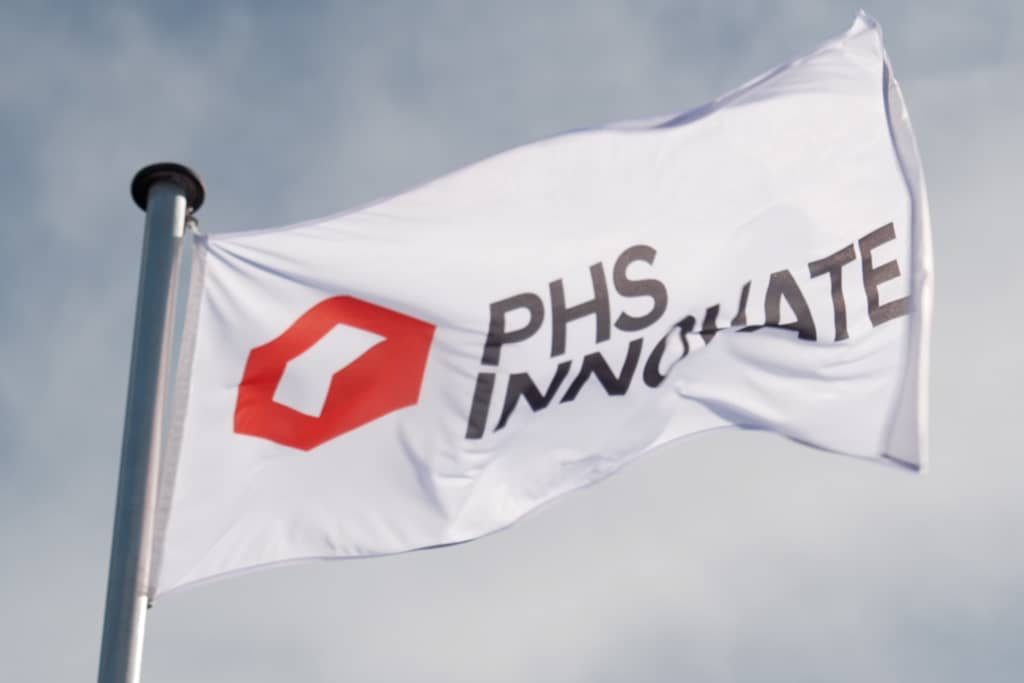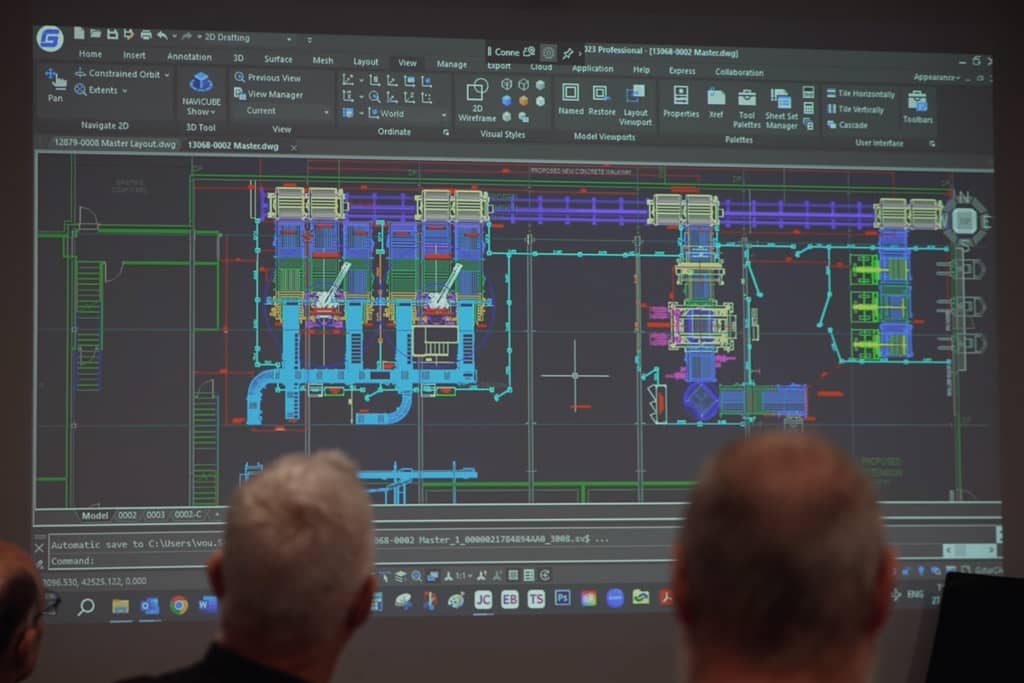 The values that make us an industry leader
Innovative: Unlike many warehouse automation companies, we build solutions from the ground up, which gives us the ability to incorporate new ideas and technologies into their design.
Problem solvers: We understand our customer's business challenges and use innovative engineering to help solve them.
Relatable: We're easy to talk to and deal with. You can expect clear, timely communications and prompt responses.
Detailed: Our work is driven by precision. We work in a sector that requires accuracy and attention to detail.
Trusted: Our word is our bond. With a reputation built on decades of success and many long-standing clients, we're committed to the highest standards of service and quality. 
These strengths are your opportunities
We make complexity simple
More than 67years of solving materials handling challenges has given us a knowledge bank like no other. We know how to unpick problems and solve them with exceptional, innovative engineering.
All engineering is in-house
Our ability to understand your brief, create a solution, and then get it installed and working properly is built on robust and diverse in-house capabilities. From electrical design to software development, the skills and knowledge we need are sourced from within our team.
We don't over-sell or over-promise
By being conservative with client data, particularly speed objectives, we produce solutions that truly deliver. If you ask for a two-robot system and we discover that it really needs three robots, we'll be totally honest with you. Trust means everything to us and it goes both ways.
Our team is capable and stable
We value our people and invest in their career development. Within our inclusive, stable and caring work culture, we provide ideal conditions for growth and job satisfaction. Our engineers and fabricators often stay with us for decades.
We keep up with the latest tech
To keep up with new developments in materials handling, robotics and warehouse automation solutions, we attend trade shows in Europe and the USA. We also get an ongoing flow of fresh information from our technology partners around the world. On top of this, our favourite pastime is keeping our ears to the ground through a variety of reliable online channels.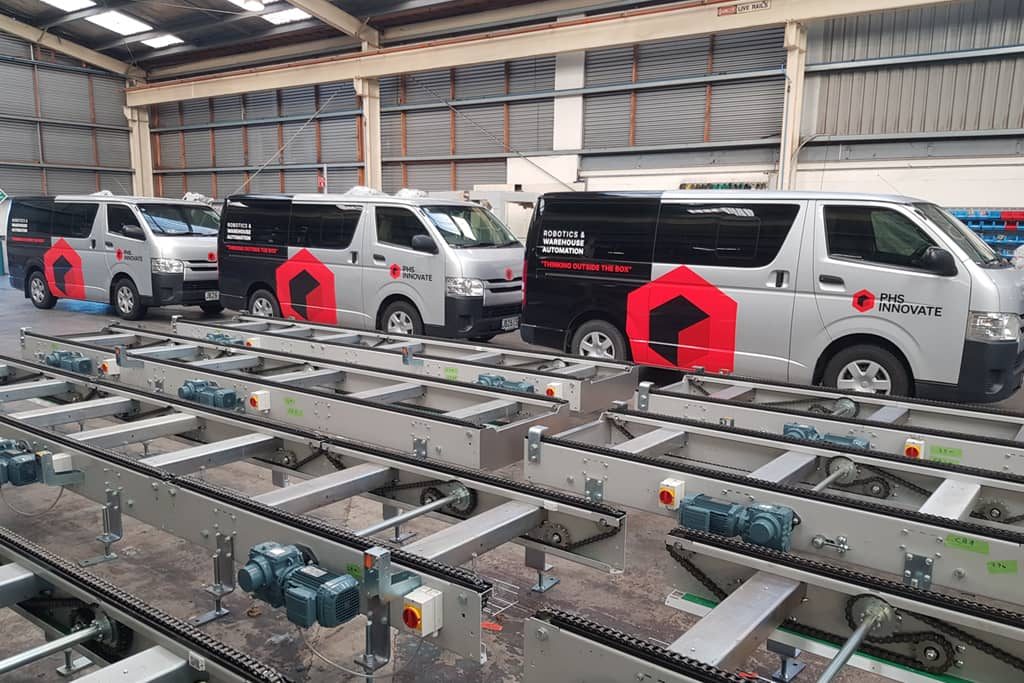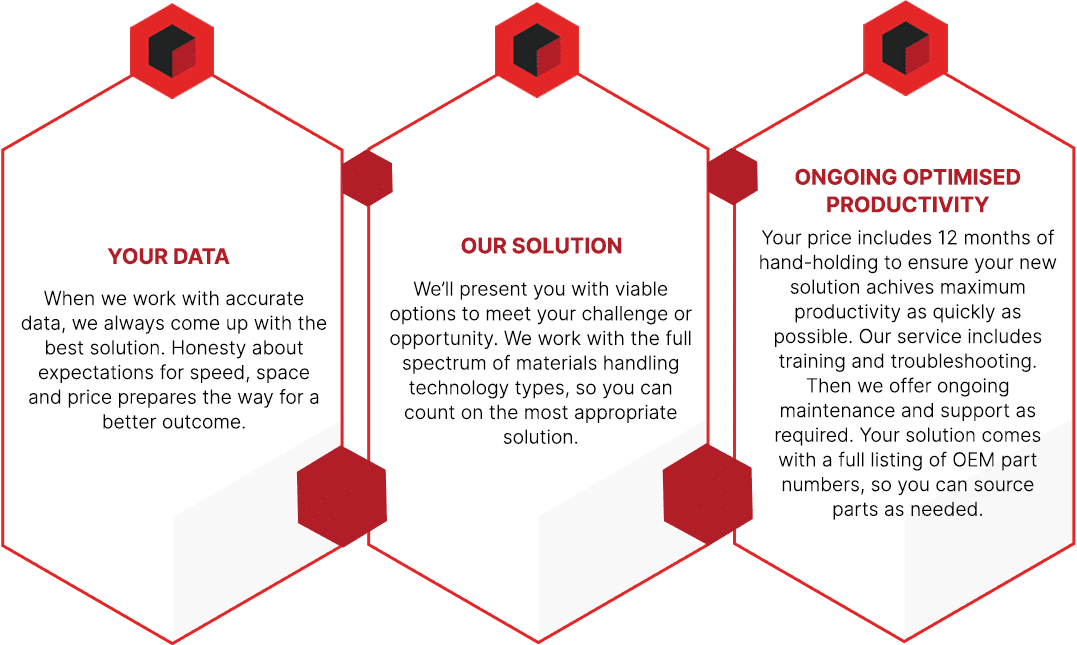 A closer look at our history
1903: Hughes & Cossar machinery and general merchants is founded in Auckland, New Zealand.
1920s Hughes & Cossar diversifies into the food and brewing industries. Food processing machinery, aerated waters and paper converters become established product lines.
1955: Hughes & Cossar forms a subsidiary company – CBS Engineering – to provide engineering services to purchasers of their machinery.
1958: CBS Engineering manufactures a new canning plant for Butland Industries in Hawke's Bay, New Zealand. Soon after, CBS begins manufacturing full turn-key canning and bottling lines for NZ's major breweries.
1986: CBS Engineering opens a factory in Melbourne, Australia for designing and building materials handling machines.
1991: CBS Engineering opens a sales office in Sydney, Australia. CBS purchases Betts Engineering Ltd, a prominent New Zealand wine packing company.
2002: CBS Engineering is purchased by Scott Technology Limited and renamed Scott PHS, aka Scott Automation.
2006: Scott PHS is purchased by Paul Denton.
2023: Scott PHS is renamed PHS Innovate. Today our focus is on robotic and automated warehouse systems and solutions.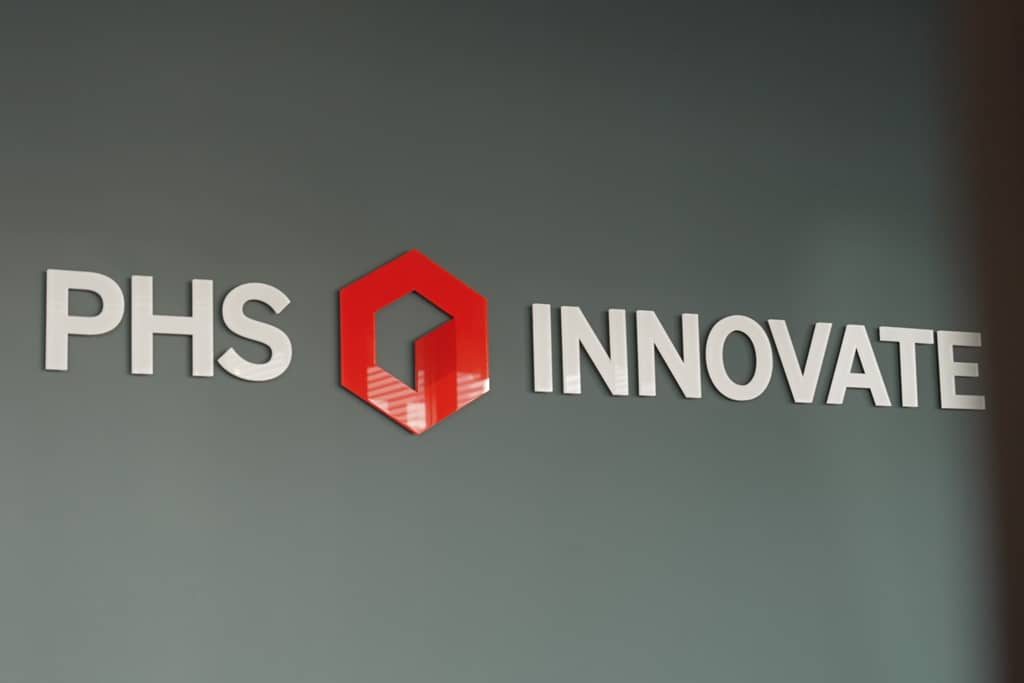 Get in touch with the PHS Innovate team for support with your next automation project.