Automated frozen goods warehouse for Talley's
Founded in 1936, Talley's is a family-owned international food production company based in New Zealand. The company specialises in fresh and frozen seafood, frozen vegetables and ice cream for local and global markets. Talley's are well-known for fully-integrated systems that ensure consistent quality at every step.
One of Talley's most important sites is their vegetable processing plant near Ashburton, which serves a 4500-hectare growing area between the Rangitata and Rakaia Rivers. In true Talley's style, every aspect of planting, harvesting, processing, freezing, packing, cold storage and freight is meticulously controlled to ensure Talley's customers consistently receive nothing but the best.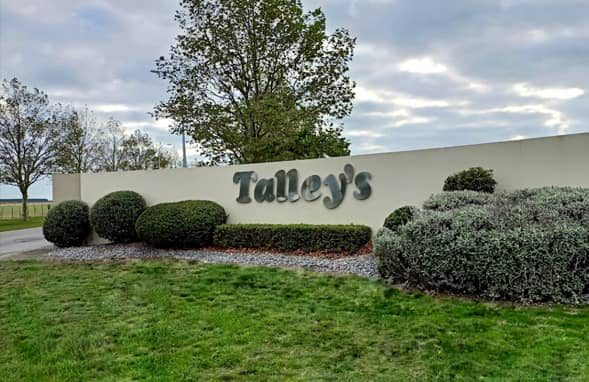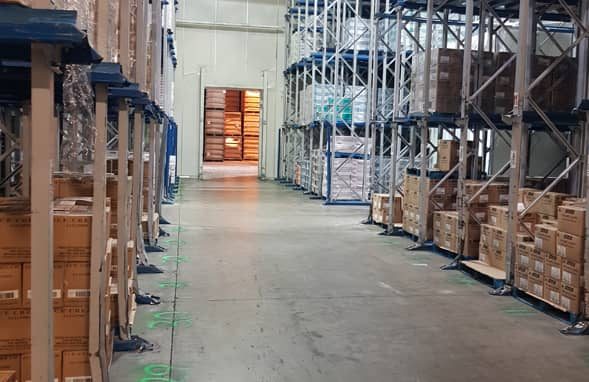 Talley's approached us to design and implement automated materials handling solutions for a new frozen goods warehouse. For them, moving to a fully-automated cool store was a logical step forward. It was also a pioneering step, because the resulting fully automated robotic cool store is the first of its kind in the Southern Hemisphere.
The greatest challenge with this project was the timing. The new cool store was commissioned just prior and during the Covid-19 lockdown period. As it turned out, this timing was serendipitous. When Covid-19 sent the country spinning into Lockdown, a surge in demand for vegetables presented an opportunity for Talley's to come to the rescue.
"A lot of vegetables are imported into New Zealand and the importers couldn't react as fast as we could to Covid. Seeing this, we swapped our factory over from export products to domestic products to meet demand.' says Aaron Chudleigh, General Manager – Vegetables at Talley's.
The physical cool store was designed and constructed by Apollo Projects. Our engineers contributed to the design to ensure the space was optimised for automated and robotic solutions. This early collaboration allowed Talley's to maximise handling efficiency and storage capacity within the -22°C cool store.
Working with our Italian partner Automha and local Racking Partner StorePro PHS Innovate's scope included all the racking, automation equipment and conveyors in and surrounding the Cool store.
The system scans wrapped and labelled pallets and communicates with Talley's inventory system to retrieve details for the pallet. The system then stores the pallets in rack locations based on Batch and date for optimised future retrieval.
When a truck or container load is needed, Talley's inventory system communicates with our automated handling system to request specific pallets. Our solution then retrieves and delivers the requested pallets to a designated area for the forklift driver to load into the truck or container.
While Covid-19 lockdowns were a hindrance during the commissioning stage, we found work arounds that enabled us to keep the project moving forward. In fact, we actually hastened implementation to enable Talley's to lift production to meet New Zealand's increasing demand for local frozen produce during the pandemic.
Entirely unmanned and free of forklifts, the new system works 24/7 and has given Talley's the ability to fully utilise the cool store space. The cool store has a capacity of 9204 pallets of finished goods.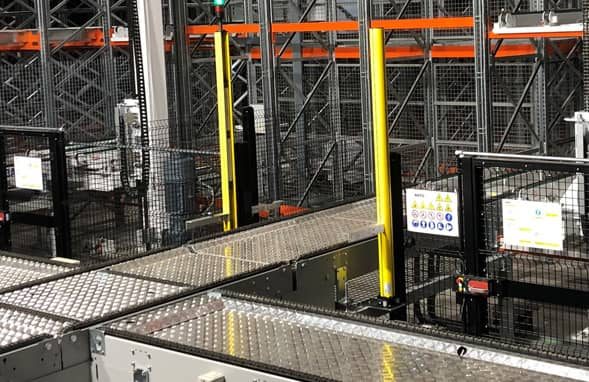 "The automated system is pretty simple so training staff is very easy. Once you have a basic understanding of how the system works it's very user friendly. The team at PHS Innovate are always friendly and always helpful. I've got a lot of their personal numbers so if we ever need anything they're always available and most of the time answer straight away."
Andre De Beer
Dispatch and Automation Coordinator
Talley's Limited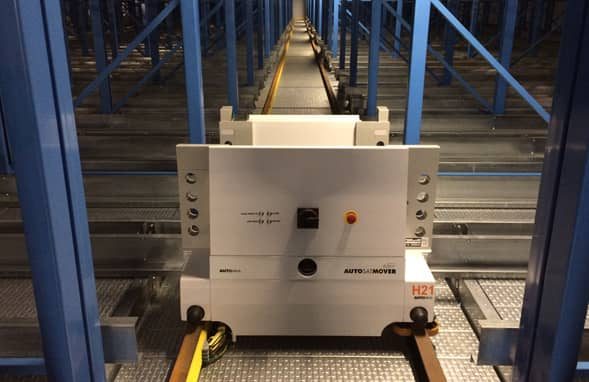 6 level deep lane storage system
Automha Movers with onboard satellite shuttle on each level
Each level treated as a separate safety zone to allow access when required whilst the balance of the system can continue to operate
Multiple vertical lifts transfer loads to and from all levels and provide built in redundancy
Warehouse WMS system integrated with the Talley's ERP system
Automation remote access setup so PHS Innovate Technicians can provide support if required
Get in touch with the PHS Innovate team for support with your next automation project.