Automated bottle depalletizing for Cloudy Bay
Cloudy Bay is a New Zealand winery located in the Marlborough wine region, known for producing high-quality sauvignon blanc and pinot noir wines. The winery was founded in 1985 and was one of the first to establish Marlborough as a world-renowned wine region. Today the company is owned by the French luxury goods company LVMH, which includes champagne producers Moët et Chandon and Veuve Cliquot.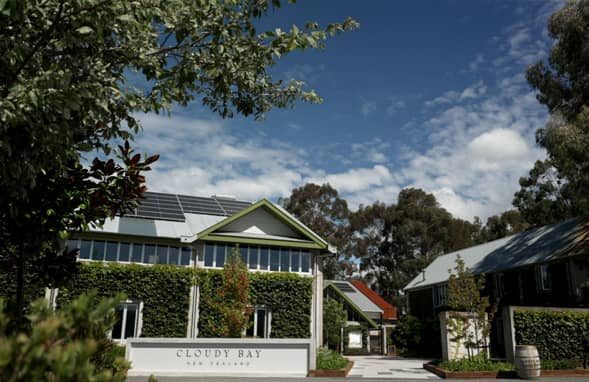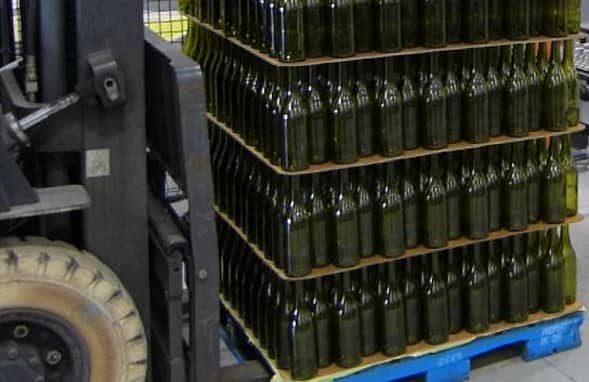 Cloudy Bay offered us the chance to propose an automated depalletizing solution to increase the efficiency of their production lines. They had installed an automated filler for one of their lines, but their existing system of depalletizing – which involved people on ladders – wasn't able to supply empty bottles fast enough. The full production potential of the new filler couldn't be realised, because manual depalletizing was holding it back.
At the time PHS Innovate had no materials handling systems installed at Cloudy Bay, so we didn't have the leverage of an existing relationship. We knew our competition was likely to be European automation suppliers, which meant our sales and engineering team really had to impress to get the job.
We believe our combination of automation expertise and local service won this job, along with our ability to remotely access the automation software for easy upgrades and product additions.
Our purpose-built depalletizing solution for Cloudy Bay begins with an operator placing a stack of pallets at the end feed. The bottles are arranged in layers with hard divider boards between each layer. Our machine measures the top of the pallet, removes the layer board and then strips off the layer of 750ml bottles onto an outfeed conveyor. Next, it single files the bottles so they can enter Cloudy Bay's automated filler. This process continues, layer by layer, until the pallet is empty. Then our machine takes the empty pallet and stacks it to one side. An operator removes the stack when it reaches 10 pallets.
The PHS Innovate depalletizing solution has been reliably meeting expectations at Cloudy Bay since installation was completed in mid-2022. Our engineers have visited the site a couple of times to work on speed improvements and remote access has allowed us to deliver quick solutions when needed.
Cloudy Bay plan to further optimise handling within their production lines by updating their palletizer and case packing solutions. With the depalletizer success under our belt, we hope to assist them with further production line improvements.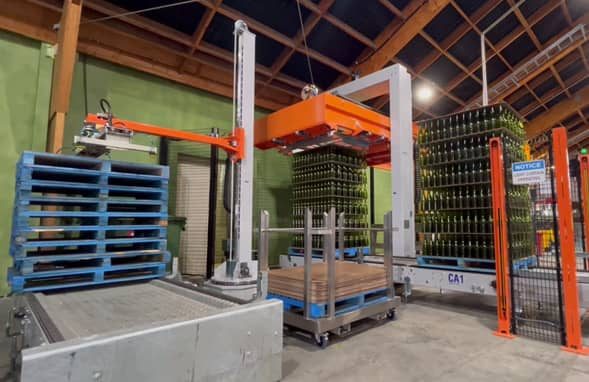 "It's been a good experience with the PHS sales team. Always in contact throughout the project and great service. Their solution has meant the line can run at 9,000 bottles an hour with minimal contact by staff. I'd recommend PHS to others looking for great support throughout the project from start to end and even now if we have any ongoing issues they will dial in and fix any problems we're experiencing."
Roger Baillie
Senior Operations Manager
Cloudy Bay Vineyards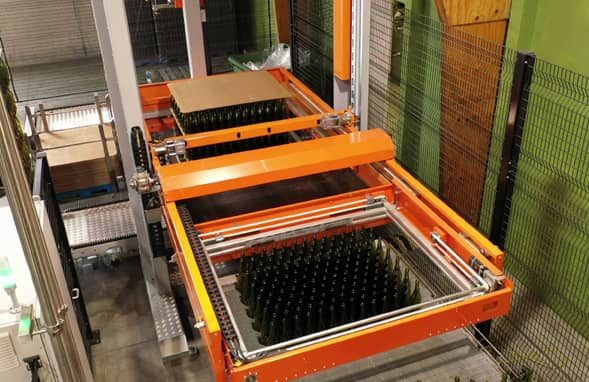 Compatible with 375ml, 750ml and 1.5L glass wine bottles
Moves 9000 375ml and 750ml bottles per hour; 5000 1.5l bottles per hour
Maximum pallet height of 2.3m
Automatically removes bottom layer board and bottom plastic off pallet
Places bottom plastic in a plastic recycling bin
Designed to process two layers per minute, including pallet change
Servo driven 4-sided clamping on sweep
Accurate positioning and tool-free product change
Operates with a 1000mm high removed layer board storage bin
Achieves two full pallets of accumulation before depal position
Get in touch with the PHS Innovate team for support with your next automation project.