Automatic Depalletizer
PHS300 Bulk Depalletizer
Take materials handling automation to a new level with the PHS300 Automatic Depalletizer. As a fully-integrated automatic depalletizing system, it can depalletize a wide range of containers, including glass bottles and jars, plastic (PET) bottles and containers, and aluminium cans. The system automatically removes and stacks tier/layer sheets, top frames and empty pallets. The flexible, modular design of this automatic depalletizer machine makes it easy to customise to your situation.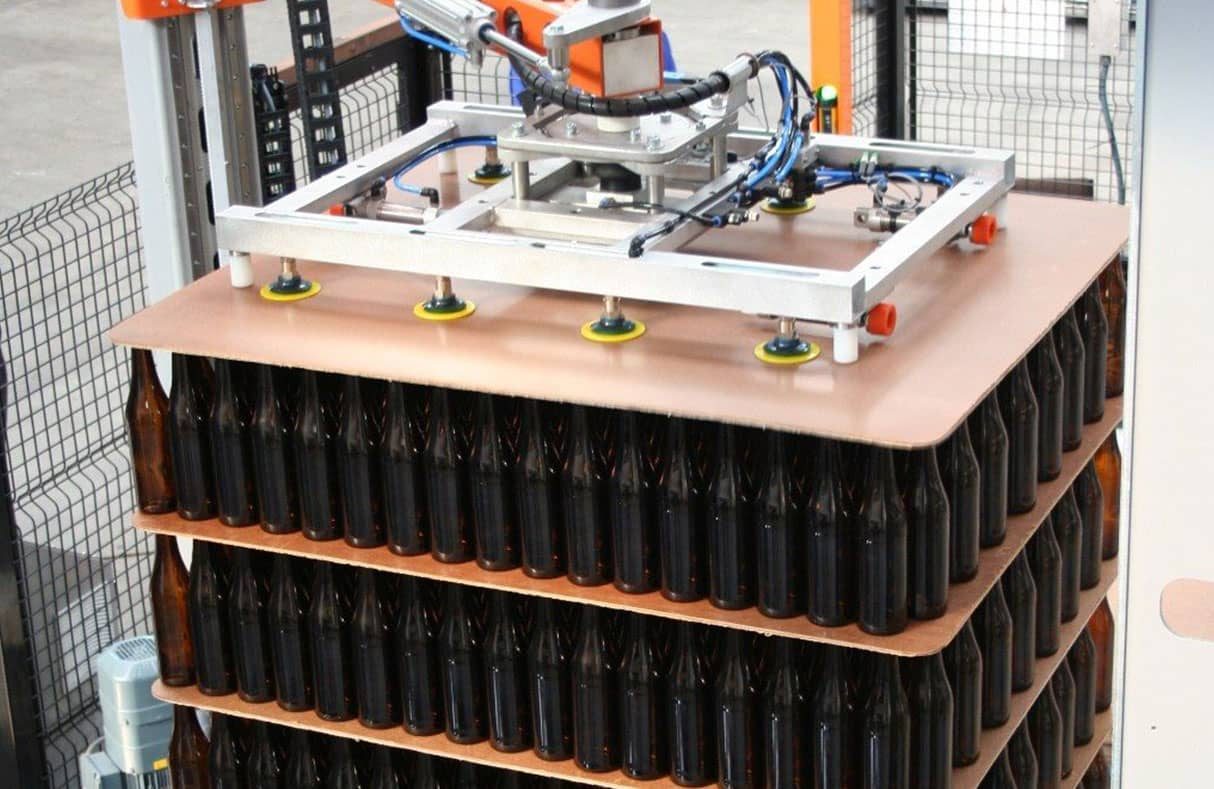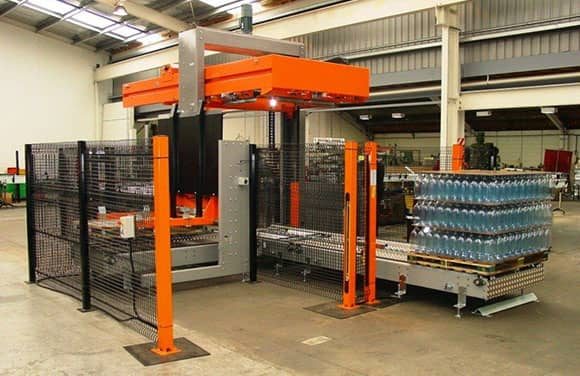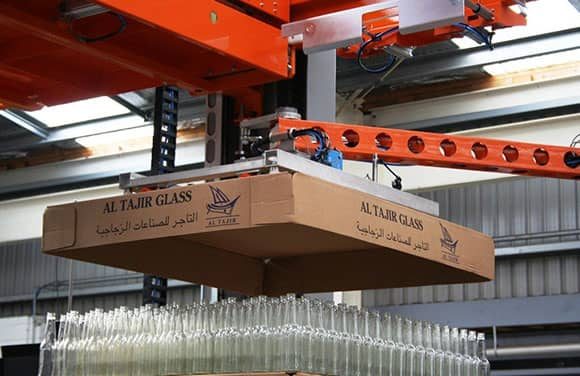 Features:
Low-level product discharge (standard)
Optional high-level discharge to suit existing line configurations
Ground-level operator and machine interface
Simple product change-over
Automatically senses the height of pallet stacks
4-sided linear layer clamping
Stack stabilizing mechanism to prevent toppling
Tier/layer sheet gripping for precision layer transfers
Automatic removal of tier/layer sheets and empty pallets
Optional end or side discharge and single filer
Multiple configurations to suit your application
Get in touch with the PHS Innovate team for support with your next automation project.