Zero Pressure Conveyors
Zero pressure case conveyors, also known as zero-pressure accumulation conveyors, are commonly used in the food and beverage industry for transporting cases, cartons, or boxes without causing damage or product jams. These conveyors are designed to minimise gaps between products to prevent back pressure and allow for smooth accumulation and controlled release of items along the production or packaging line.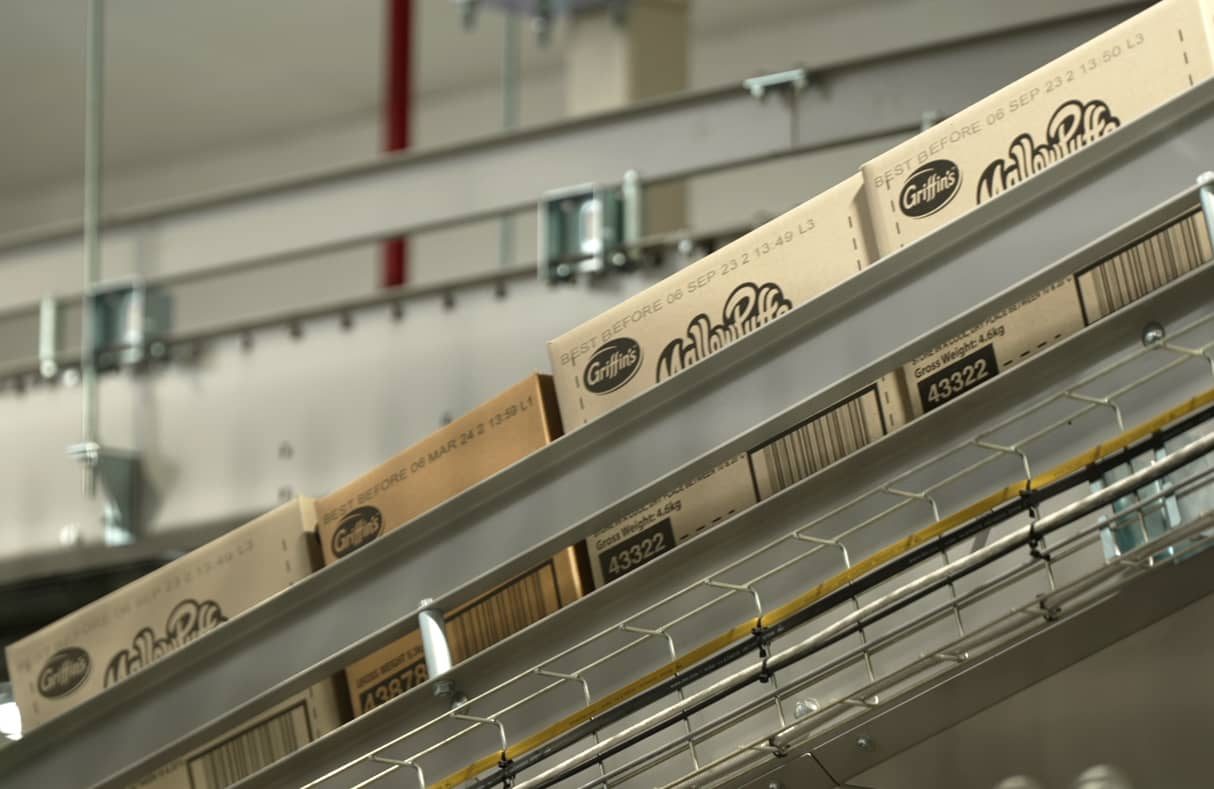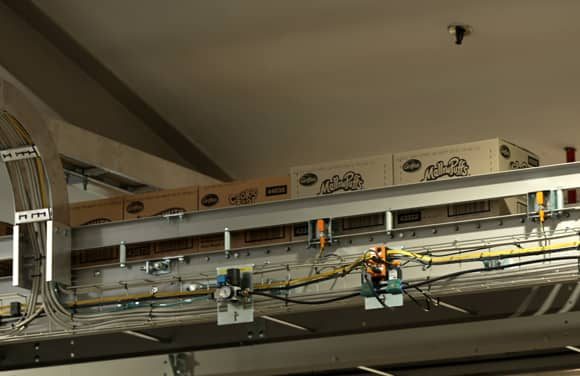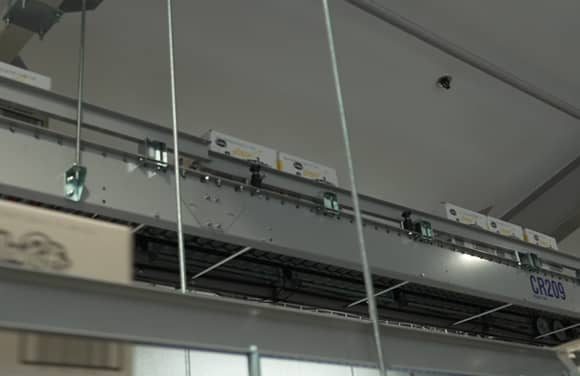 Features:
Accumulation Zones– Individual accumulation zones along the length of the conveyor for line control
Controlled Release– The control system releases only the required cases from the corresponding accumulation zone either in a cascading release method or as a slug release method
Non-Contact Accumulation– Conveyors employ methods to prevent pressure between cases, and minimising gaps between cases to maximise accumulation
Flexible Configuration– Conveyors can be configured in various layouts
High Throughput – These conveyors are designed to handle high volumes of product, making them suitable for applications with demanding production rates
Get in touch with the PHS Innovate team for support with your next automation project.