Spiral Conveyors
Spiral conveyors, also known as spiral elevators, are commonly used in the food and beverage industry for vertical transportation of products within a manufacturing or processing facility. These specialized conveyor systems are designed to efficiently move items between different levels while maximising floor space. Spiral elevators provide a reliable, space-efficient, and hygienic solution for vertical transportation. They play a crucial role in optimizing production processes, enhancing productivity, and ensuring the gentle handling of products during their journey through the facility.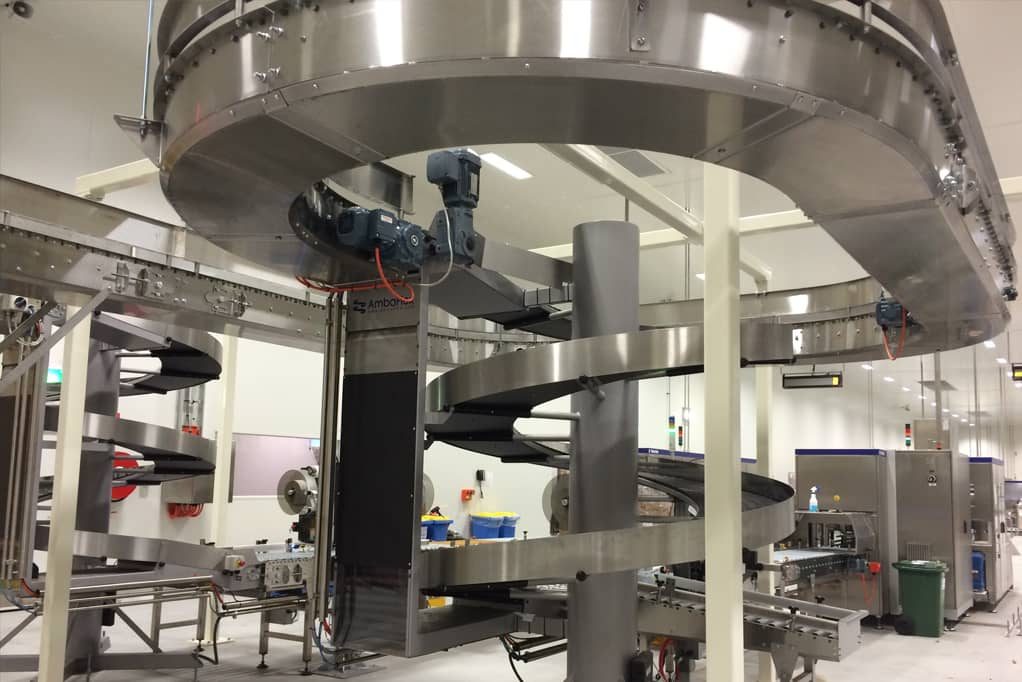 Features:
Continuous helical motion ensures smooth and controlled movement of goods
Continuous operation eliminating intermittent loading and unloading,
Space optimisation occupying a smaller footprint compared to traditional vertical conveyors or elevators
Customisable configurations including multiple entry and exit points, various belt or slat configurations, all based on the size, shape, and weight of the products being transported.
Hygienic Design, constructed using food grade materials eg, Stainless steel
Seamless Integration with equipment in a production line, such as packaging machines, sorting systems
Get in touch with the PHS Innovate team for support with your next automation project.