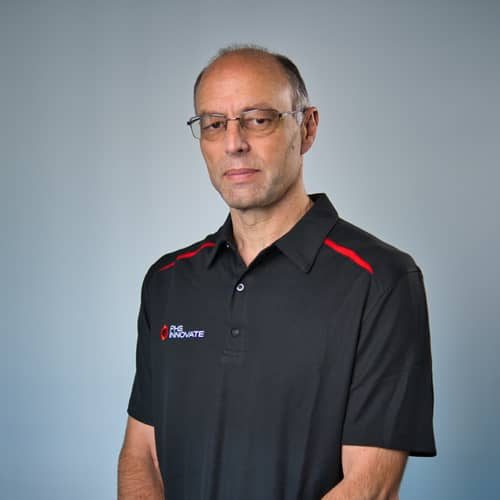 Maxim:
The bigger the effort, the bigger the reward.
Wayne Jones
Engineering Manager
As a vital component of our engineering department, Wayne applies his mind to creating innovative one-off handling solutions that help our clients improve their business outcomes. Drawing on his 35+ years' experience in our sector, he's renowned for pushing boundaries to achieve greater efficiency through optimum speeds and handling accuracy.
Wayne is relishing the challenges of PHS Innovate's recent expansion into equipping fully-automated warehouses. He particularly enjoys designing best-practice systems that eliminate labour-intensive duties and remove the need for people to enter sub-zero storage environments.
Beyond work, Wayne's favourite place is his garage. He's a tinkerer who can't stop being an engineer, even in the weekends.
Get in touch with the PHS Innovate team for support with your next automation project.