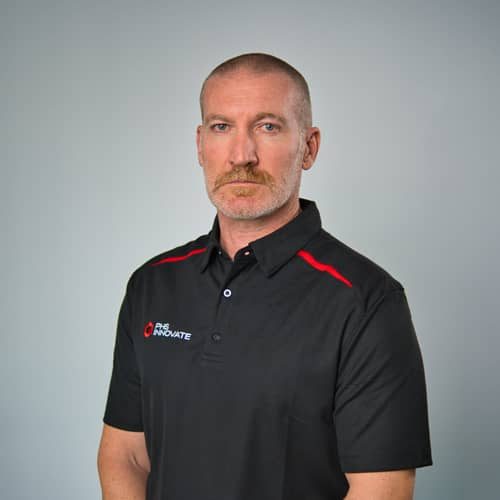 Maxim:
Everything is difficult at first, until you commit yourself and get to know it.
Vittorio Ratti
Service Engineer
Equipped with an aeronautical engineering degree, Vittorio landed in the materials handling sector in 2009. Switching from aviation to automation systems was a natural career progression and his aviation-level attention to detail is highly valued at PHS Innovate.
Vittorio is a key component in a technical team that's allowing us to expand our reach beyond New Zealand and Australia. His responsibilities include servicing clients' solutions, systems maintenance, spare parts consultation, and technical support for our sales team. Vittorio's specialty is solutions that include AUTOSAT® automatic pallet shuttles, which are pivotal to high-density storage in automated warehouses.
Off-duty, Vittorio enjoys spending time with his partner and daughters. He stays sharp with martial arts and a daily fitness regime.
Get in touch with the PHS Innovate team for support with your next automation project.