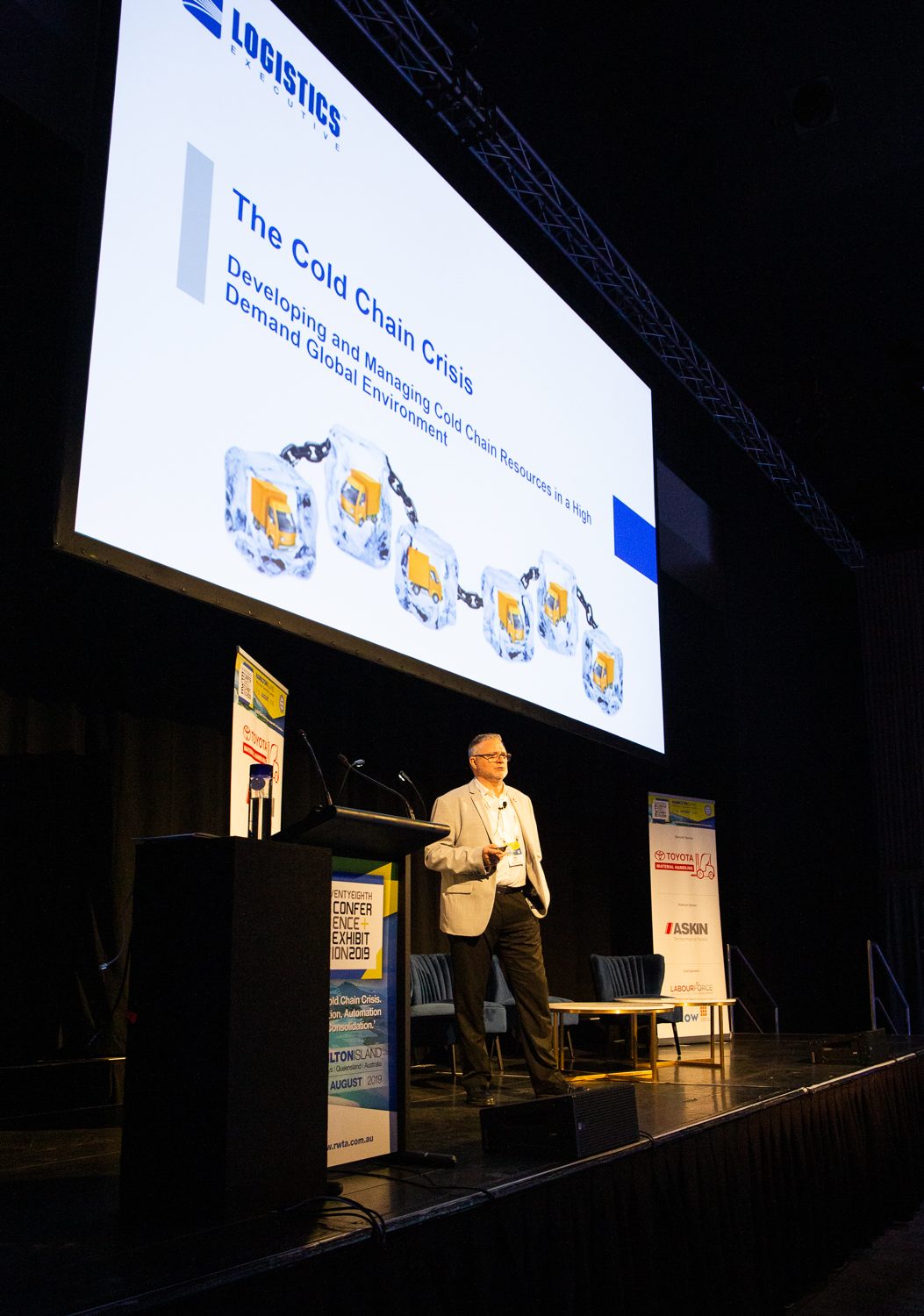 In the rapidly evolving landscape of Australia and New Zealand's frozen food and cold supply chain industry, numerous challenges have come to the forefront, including rising energy costs, labour shortages, and the stringent demands of compliance regulations. 
At the recent 2023 Refrigerated Warehouse and Transport Association of Australia (RWTA) Conference, which the PHS Innovate team attended, industry leaders gathered to discuss innovative solutions that are changing the game in cold chain operations.
Here's a summary of some of our key outtakes from the conference:
Automation: A Game Changer
Warehouse automation technology is emerging as a transformative force within the industry. The primary focus of the conference was to explore how automation can elevate the integrity of the cold chain—a critical factor in ensuring consistent food quality.
Addressing Labour Challenges
Labour shortages pose a significant hurdle in the cold chain sector. The harsh conditions in refrigerated warehouses make it essential to minimize human exposure to health and safety risks. Automation provides an elegant solution by taking on tasks within freezer areas, freeing up human workers to engage in safer, more suitable roles elsewhere.
Efficiency and Energy Savings
Energy consumption is a key concern within the cold chain industry. Advanced automated high-bay chilled warehouses have proven to reduce energy loads by up to 20% compared to traditional labour-intensive alternatives. This not only leads to substantial cost savings but also optimizes storage space, enabling more efficient use of existing facilities.
Cold Chain Compliance
Compliance with stringent regulations is vital in the cold chain due to the challenging conditions and strict product quality requirements. Warehouse automation plays a pivotal role in meeting these standards by:
Implementing automatic doors with airlocks for efficient separation of storage and shipping areas.

Ensuring end-to-end compliance with the cold chain's integrity from production to shipping.

Creating seamless connections between production and the shipping buffer, even in deep freeze conditions.

Eliminating the need for ice, creating a cleaner, safer working environment.

Improving goods management and enabling error-free traceability through sophisticated software.
Intelligent Software Solutions
Sophisticated software solutions, such as advanced Warehouse Management Systems (WMS) and Enterprise Resource Planning (ERP) integrations, optimize warehouse operations. These systems enhance precision in product placement and ensure optimal temperatures to preserve product integrity.
Unlock the Future of Cold Chain Automation with PHS Innovate
If you are interested in exploring the benefits of warehouse automation technology for your cold chain operations, PHS Innovate is here to help. With a wealth of experience in this field, our team is ready to assist you in revolutionizing your operations, enhancing efficiency, and ensuring the highest quality standards. Contact us today to start the conversation about how automation can transform your cold chain business.