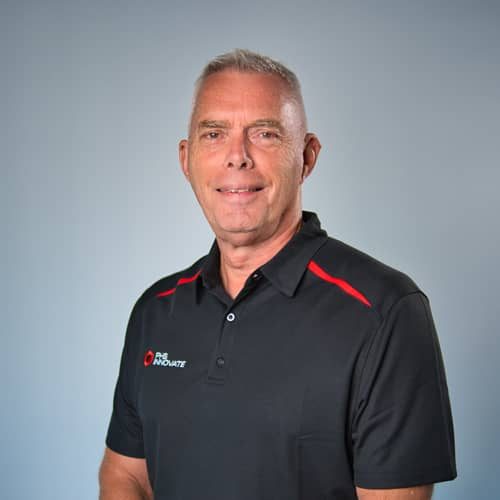 Maxim:
The way to get started is to quit talking and begin doing.
Paul Denton
Managing Director
After leaving university with a mechanical engineering degree, Paul cut his teeth on heavy-gauge steel machining and light-gauge roll-forming. Within three years he was engineering manager at New Zealand's leading roll-forming business. Paul's rapid rise continued with a posting to Sydney to manage an automated materials handling project for Kelloggs. From that point his destiny was fused to automated and robotic materials handling machines and systems.
Paul returned to New Zealand in 1994 to become engineering manager at CBS Engineering, the company that eventually became Scott PHS. In 2006 he seized the opportunity to purchase Scott PHS, which is now known as PHS Innovate.
Paul is our hands-on managing director and his 35+ years of engineering and managerial experience enables us to punch beyond our weight. On a daily basis he's involved with system design, costings, presenting proposed solutions to clients, and keeping our team motivated and safe. His current obsession is warehouse automation projects, so that PHS Innovate can claim the high ground in that market.
Outside business hours Paul can be found tending his lifestyle block, which is both his fitness regime and his passion. As a collector of classic muscle cars, he loves a Sunday drive.
Get in touch with the PHS Innovate team for support with your next automation project.