Robotic Case Palletizer
Working with industry-proven ABB Robotics articulated arm robots, PHS Innovate's automation engineers can design and build a robotic case palletizer to boost productivity in your factory or warehouse. A palletizer robot can be developed by our team to handle almost anything, from RSCs (regular-slotted containers) and wraparound cases to open trays and shrink-wrapped products, as well as unique custom products.
Whether you need a single case, multiple case or complete layer robotic palletizing solution, you can trust PHS Innovate to design, build, install and commission a solution that works for you.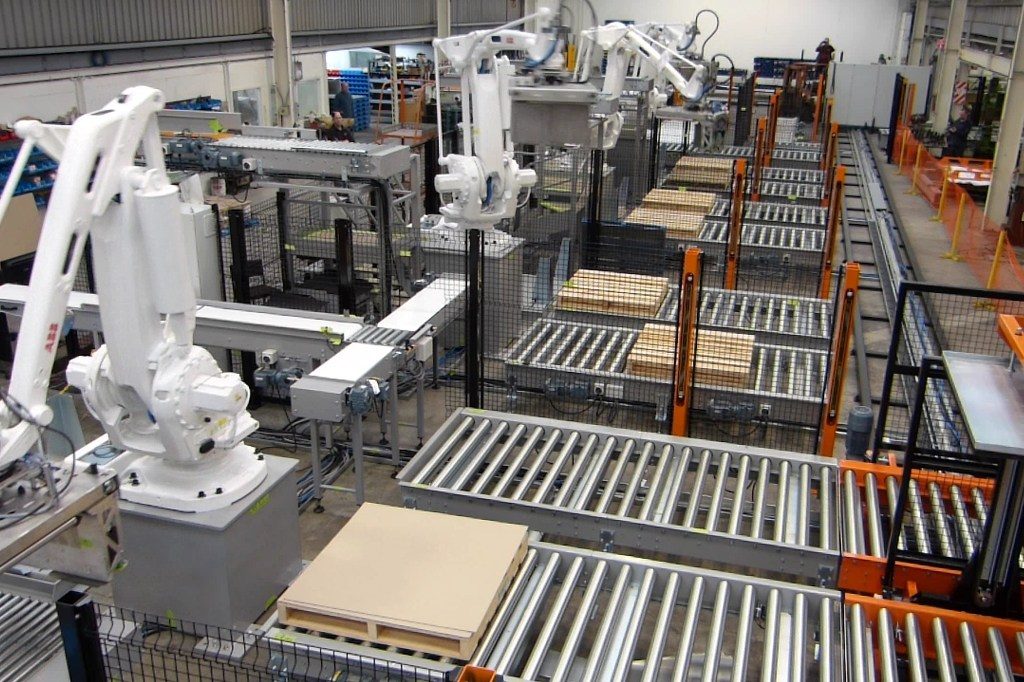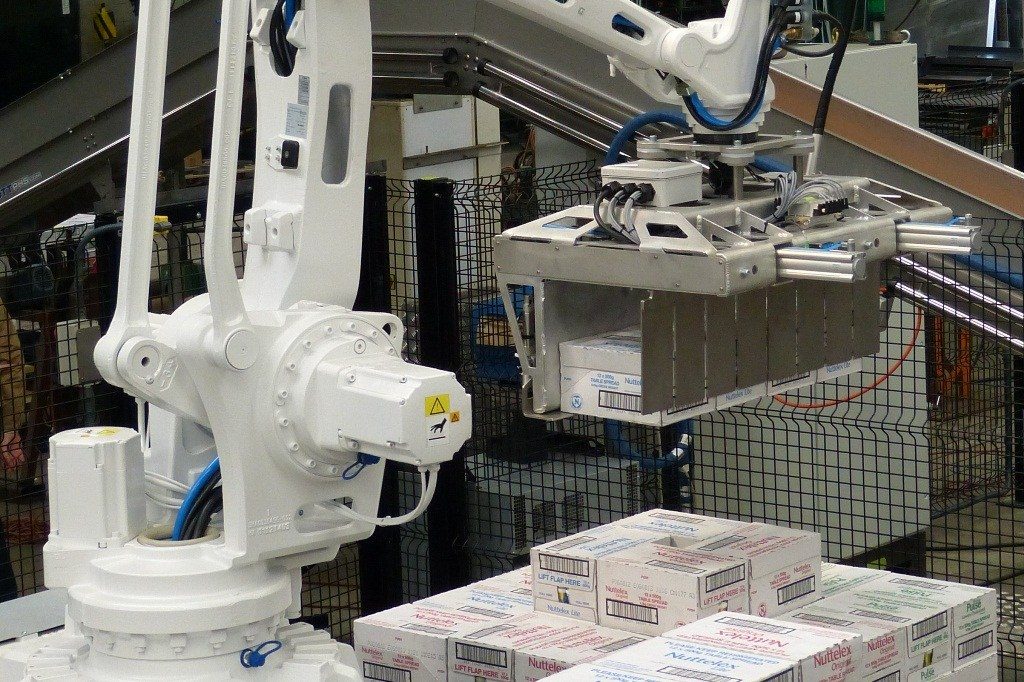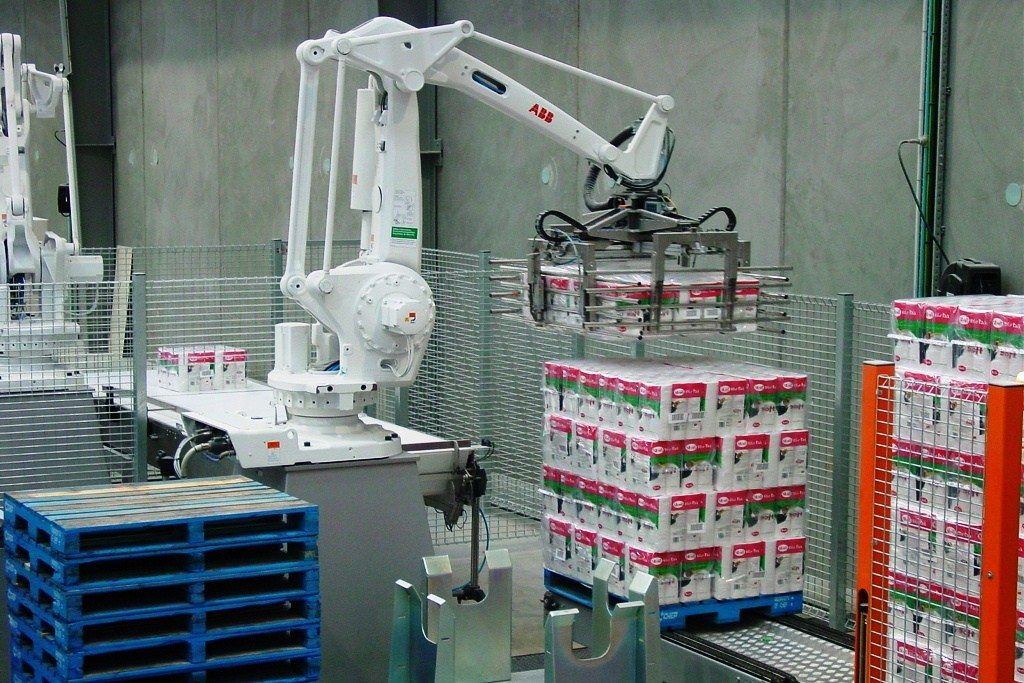 Features:
High payload, high speed and long reach
Vacuum or mechanical gripper heads designed to suit each application
Single and multi-line systems
Empty pallet handing by robot or mechanical dispenser
Multiple product handling
Pallet shuttle options for multi-line applications
All robotic solutions are designed, manufactured and tested in-house
Get in touch with the PHS Innovate team for support with your next automation project.