Slip Sheet Dispenser
PHS80 Slip Sheet Dispenser
Slip sheets are thin sheets of plastic, paper, cardboard or thin board. They are placed on a pallet before load placement as part of an automatic palletizing system.
Worldwide there is a trend towards replacing pallets with slip sheets for shipping. Slip sheets are a fraction of the weight and thickness of a pallet, so they support more space-efficient shipping. Slip sheets also reduce the risk of cross contamination and are less likely to harbour pests. They have sustainability advantages too, because types of slip sheets can be recycled or composted.
PHS Innovate's slip sheet dispenser automates the task of placing a slip sheet at the base of a load that will be wrapped and shipped.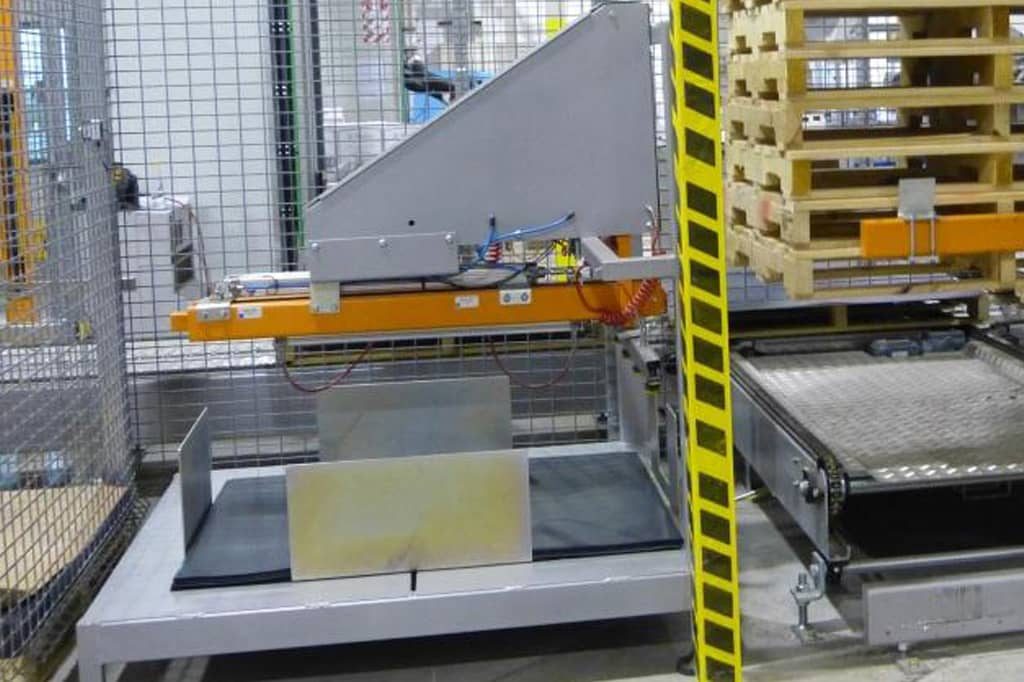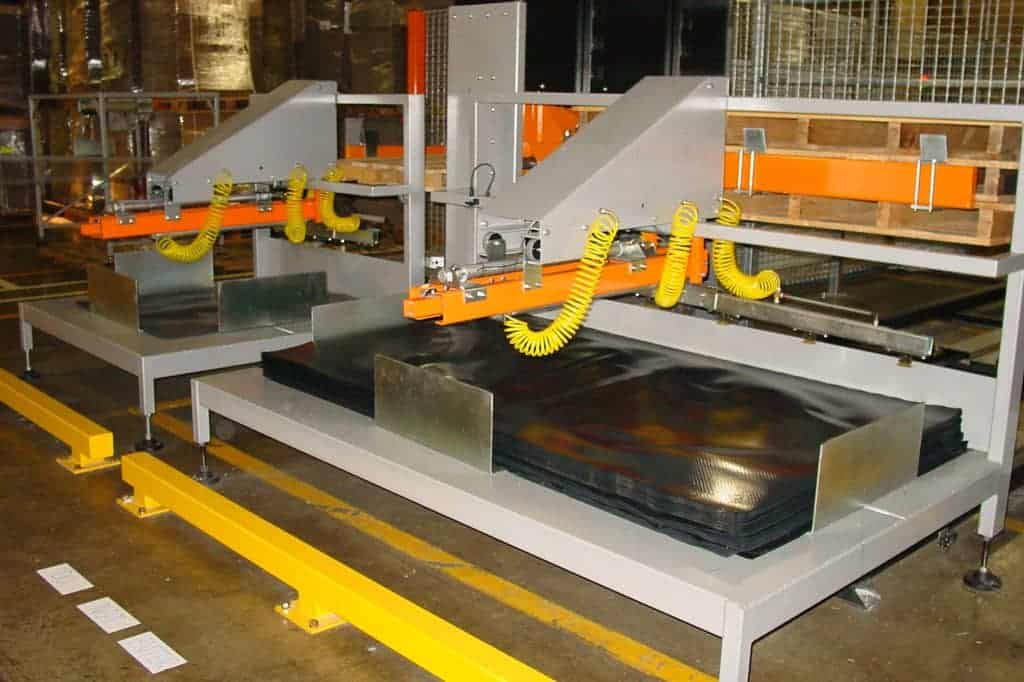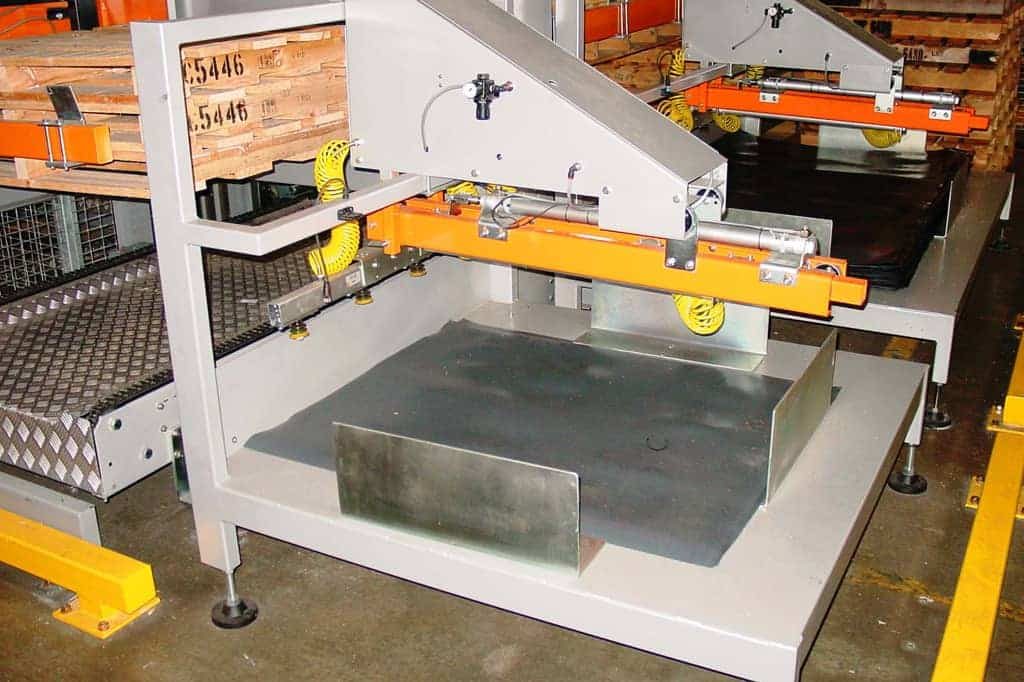 Features:
Compact design allows slip sheets to be dispensed into an associated pallet dispenser, saving process time and floor space
Can be used to dispense layer/tier sheets when used in conjunction with an electric chain hoist
Stand-alone modular design with telescopic placement mechanism
Suitable for all types of sheet material: thin board, cardboard, paper and plastic
Pneumatic operation with vacuum cup pick-up of leading edge of sheets.
Dispenses over 120 sheets per hour
Get in touch with the PHS Innovate team for support with your next automation project.