Pallet Handling Conveyors
The safe, efficient and modern way to move pallets around your factory or warehouse is with an automated pallet conveyor system. While you might not be ready to eliminate forklifts entirely, incorporating a conveyor for pallets in your operation can minimise forklift movements to increase performance and reduce handling accidents.
The pallet transfer conveyor systems designed and built by PHS Innovation can be integrated with many of our palletizing and depalletizing solutions. Our flexible, modular designs incorporate proven technologies – powered roller, powered chain and gravity roller – to suit your application. Systems can include turntables, 90° transfers, pallet inspection stations, pallet stretch wrappers and labelling systems.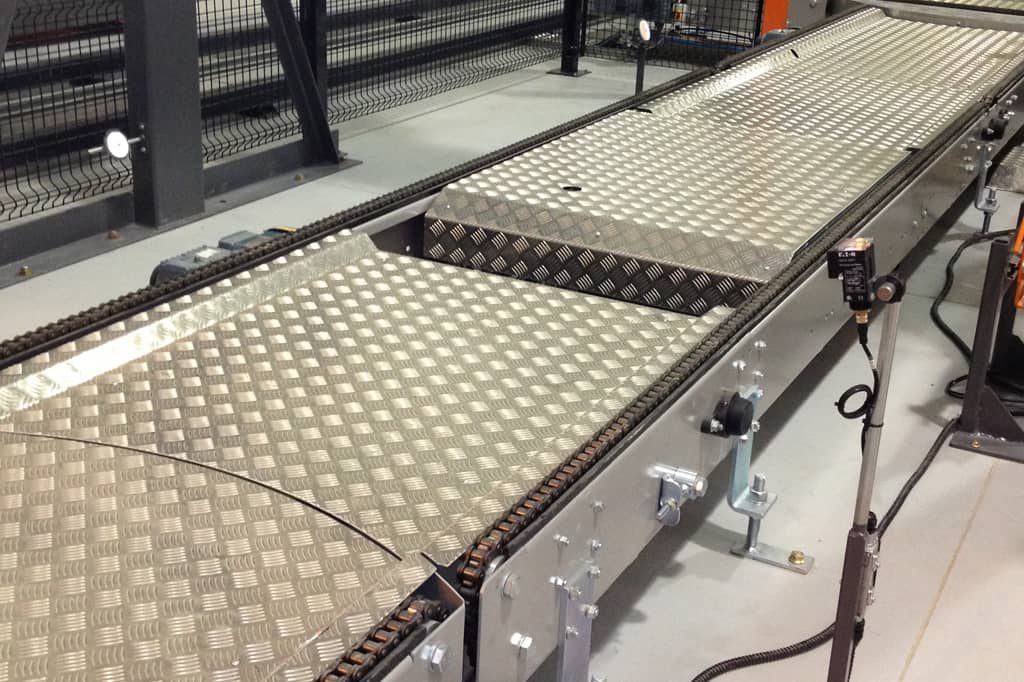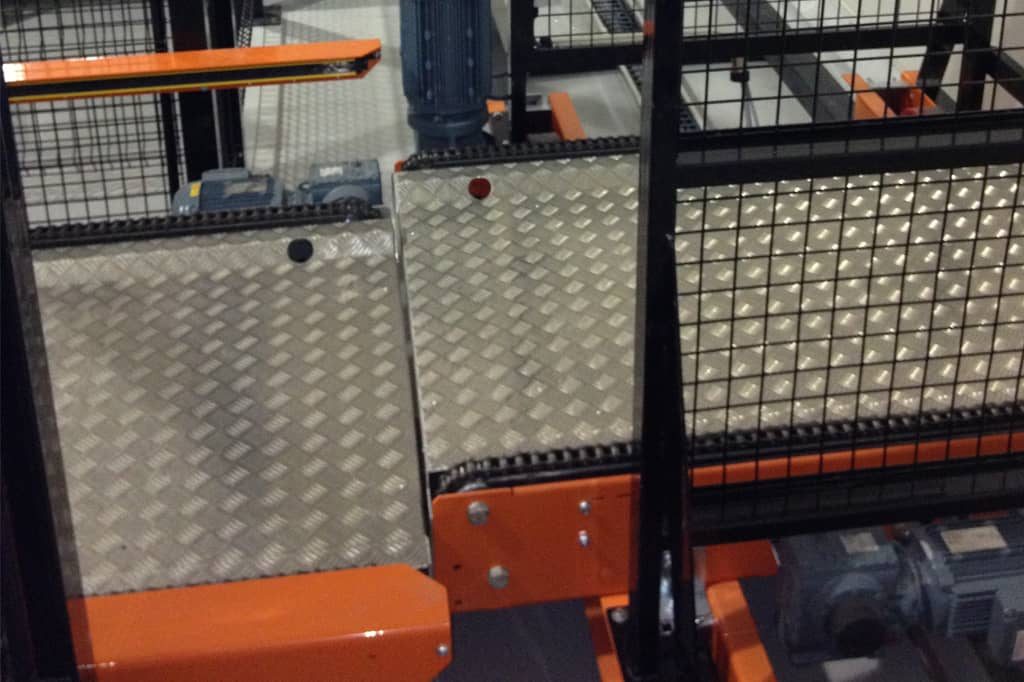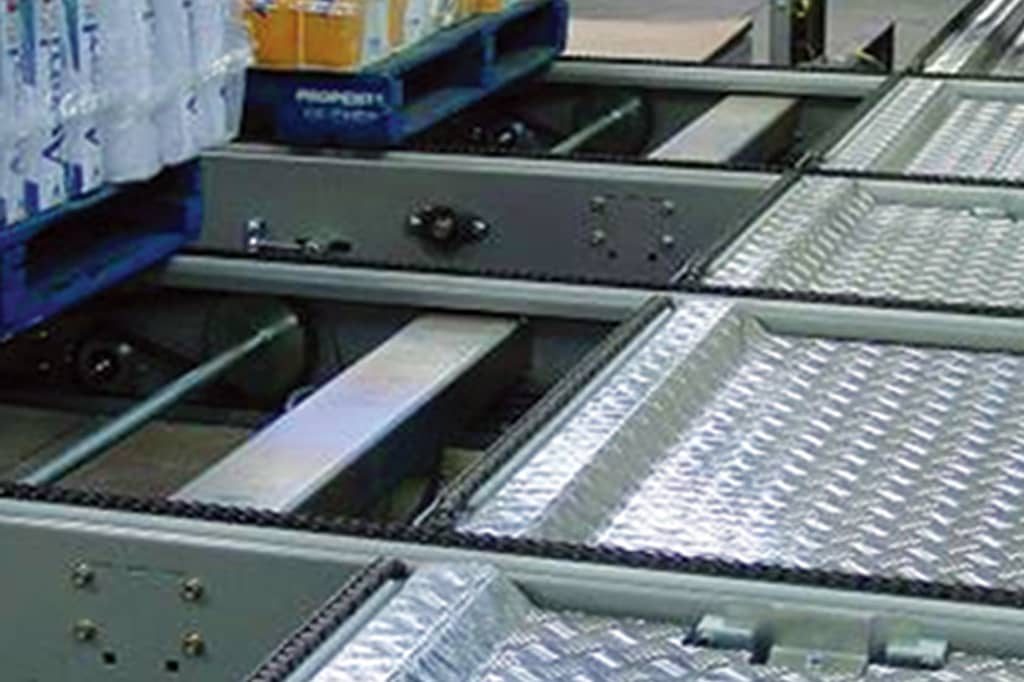 Features:
Customized to suit your pallet type, size and load
Modular design to fit your factory or warehouse
Heavy-duty shaft-mounted drives
Smooth, quiet and efficient operation
Mild steel painted or stainless steel construction
Clear access for floor cleaning
Get in touch with the PHS Innovate team for support with your next automation project.