Pallet Dispenser-Stacker
PHS90 Pallet Dispenser & Stacker
With a 15-pallet magazine and 750kg weight limit, the PHS90 automated pallet dispenser-stacker helps to limit or eliminate reliance on forklifts. Productivity goes up, accidents go down and storage space is maximised.
While other automation companies make it necessary to buy two machines – a pallet stacker and a pallet dispenser, this versatile two-in-one solution can do either job. It provides safe, quick pallet dispensing or stacking for factories, warehouses and distribution centres that want to optimise operational performance with superior pallet handling equipment.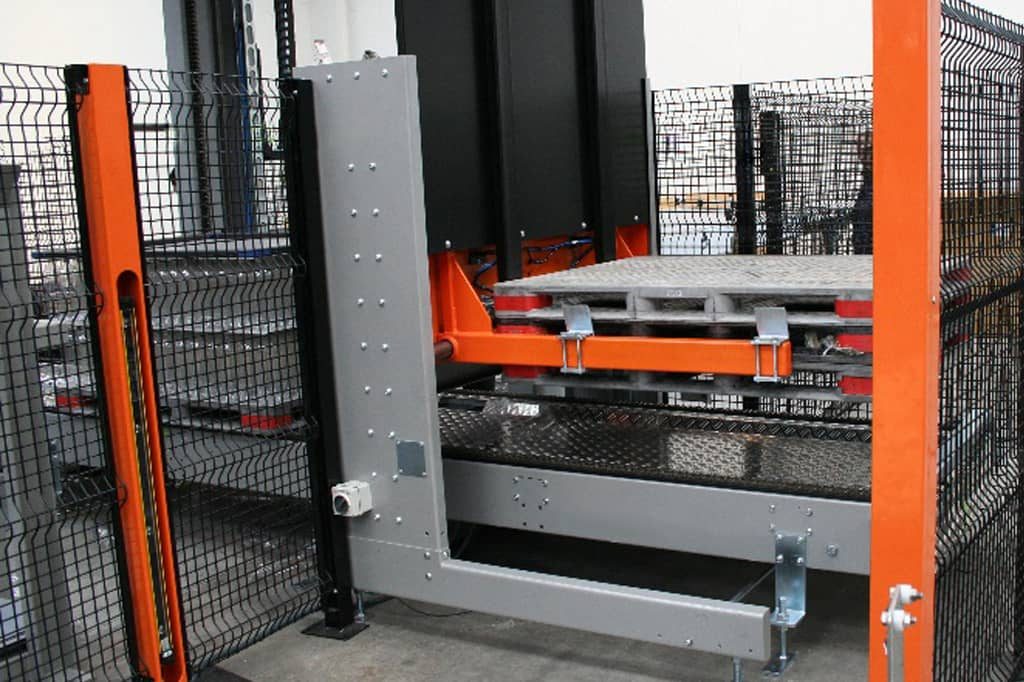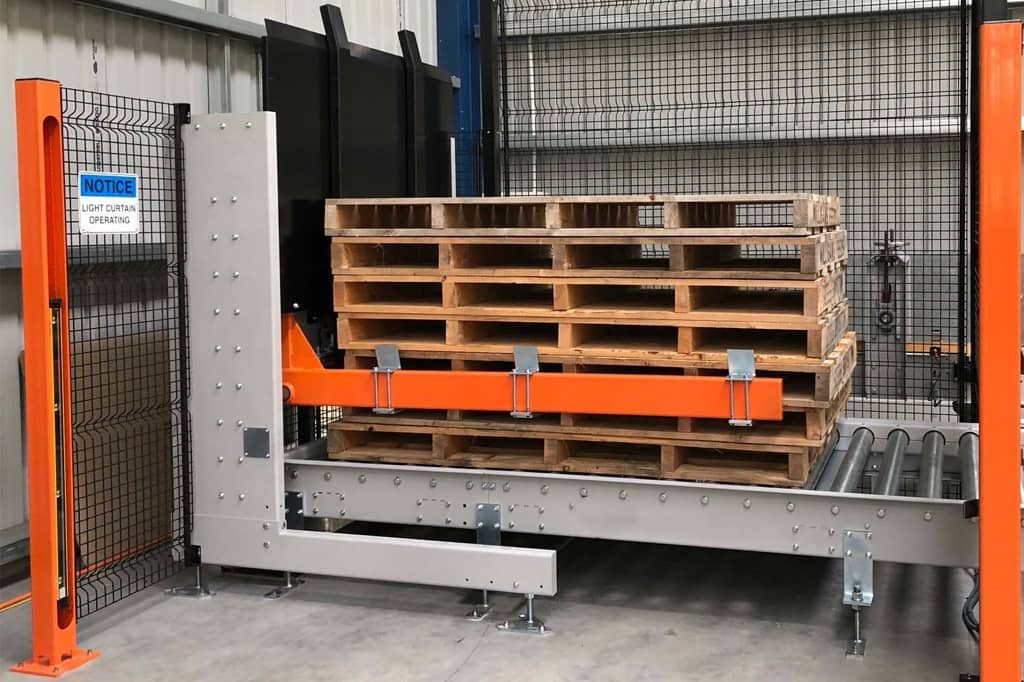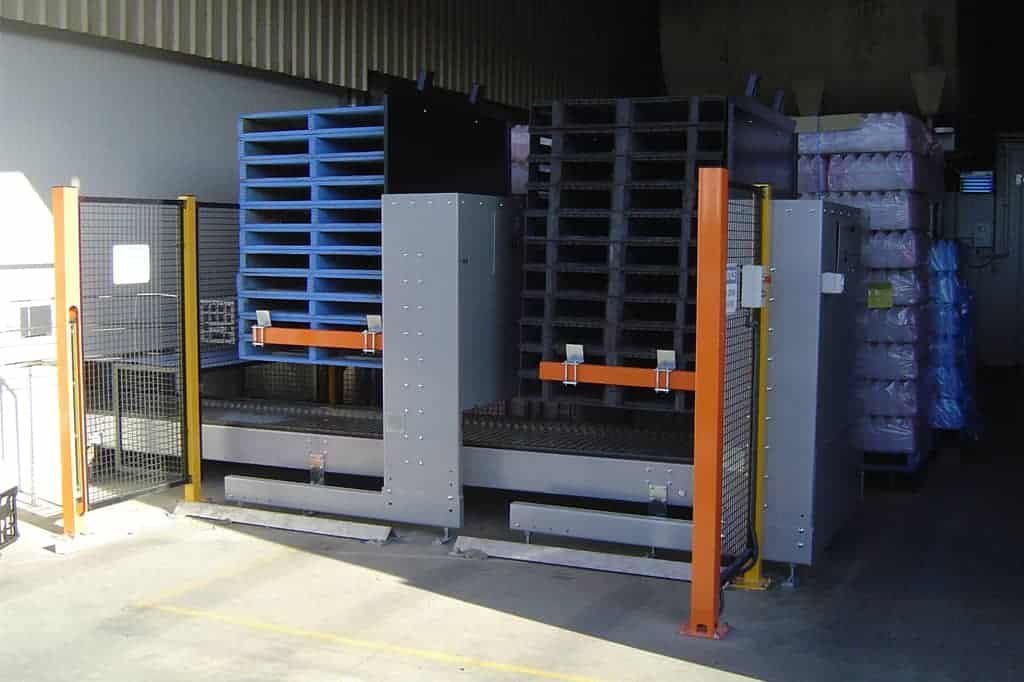 Features:
Dispenses more than 120 pallets per hour
In reverse operation it works as an empty pallet stacker
Suits either palletizing or depalletizing applications
Tool-free adjustment for different pallet sizes
Magazine 'low' sensing
Magazine can be loaded directly by forklift
Optional automatic loading with add-on 'empty-stack' conveyor
Electric lift (no hydraulics)
Open design for easy maintenance
Sub-zero options available
Get in touch with the PHS Innovate team for support with your next automation project.