High Capacity Pallet Dispenser
PHS120 Pallet Dispenser
Designed primarily to replace manual pallet handling in warehouse order picking situations, the PHS120 automatic pallet dispenser helps to minimise the cost of order preparation, while also assisting stock control and management. Switching to a pallet dispenser machine eliminates manual handling of heavy pallets and reduces forklift operations, relieving two HR headaches – worker injury and recruiting experienced forklift drivers.
Boasting a 40-pallet capacity, the compact and versatile PHS120 dispenses pallets automatically at a rate of 120 pallets per hour. Pallets can also be dispensed two at a time for double pallet trolley situations.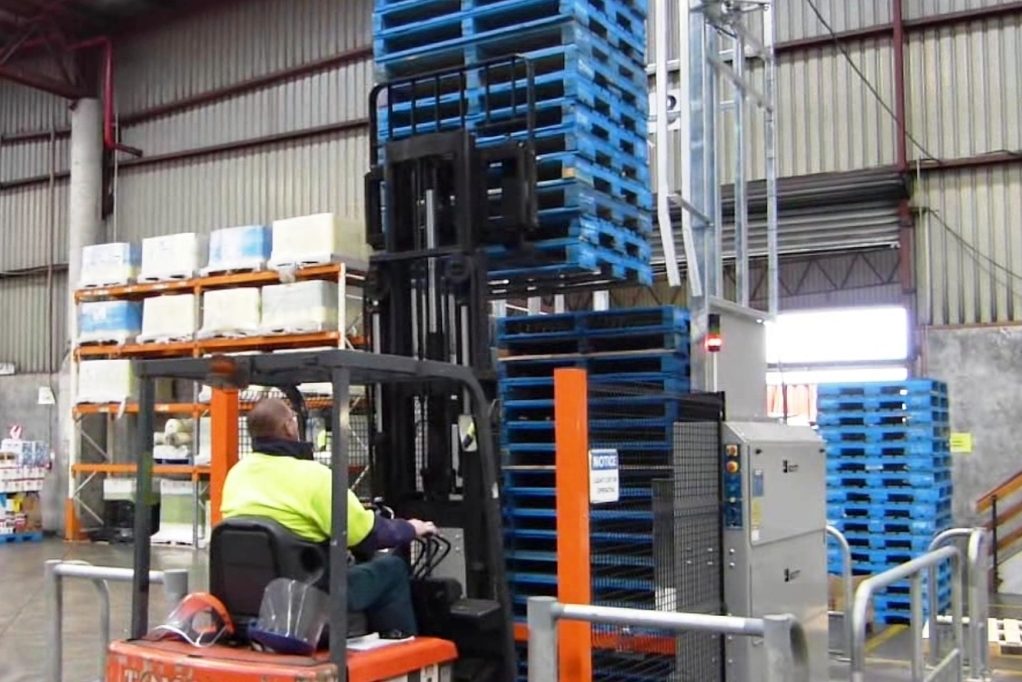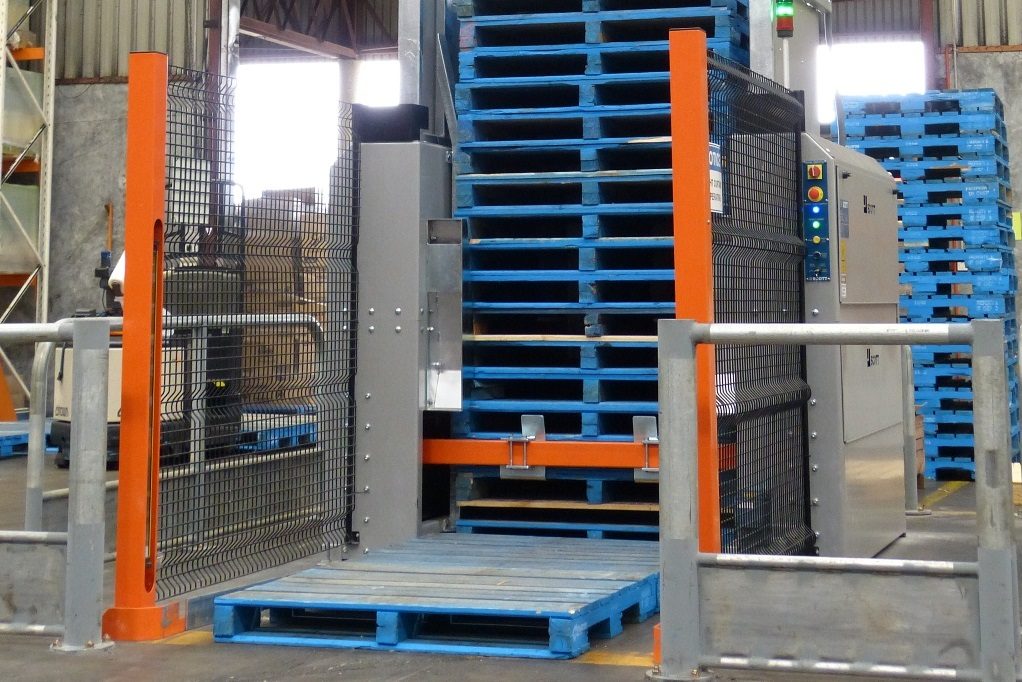 Features:
Pallet trolley can pick up one or two pallets without entering the machine safety zone
Front or rear loading; available to suit the installed location
Electric stack lifter and sweep arm
Pneumatic stack safety gate; full safety fencing and light curtains to AS/NZS4024
Remote control of stack safety gate for loading pallet stacks
PLC controlled
Manual override control to clear defective pallets (no manual lifting)
Heavy duty gearboxes and integral air compressor
Integral air compressor (optional)
Dispenses onto the warehouse floor; optional dispensing onto pallet conveyor
Get in touch with the PHS Innovate team for support with your next automation project.