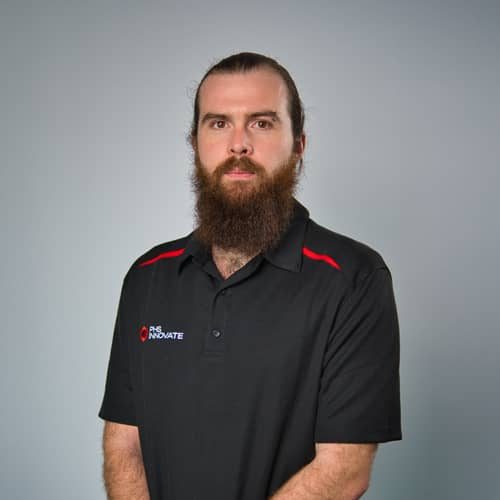 Maxim:
If there is no struggle, there is no progress.
Evan Terlesk
Service Engineer
Evan's not-so-secret passion is helping to develop new products in PHS Innovate's R & D department. This part of his role dovetails perfectly with his work as a service engineer, where he ensures customers are extracting maximum value from their investment in PHS Innovate solutions.
As a young old-timer who's been with us since 2011, Evan is a vital connection between the coalface of materials handling and our design team. When engaged in service and maintenance tasks at customer sites he gathers information that informs our in-house crew. Like the rest of us, Evan is a great believer in continual improvement.
Evan's non-work life revolves around playing ice hockey, surfing and working on projects around the house.
Get in touch with the PHS Innovate team for support with your next automation project.