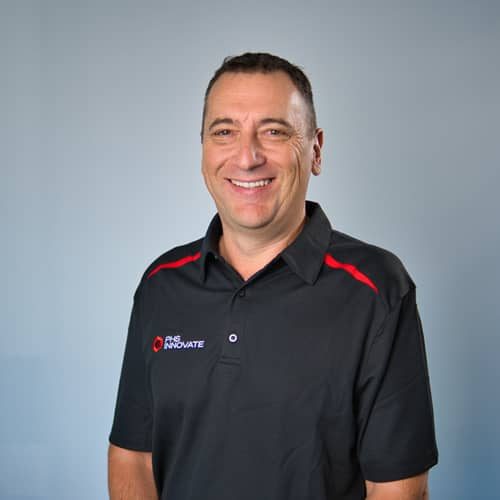 Maxim:
Make it a great day!
Emmanuel Roth
Sales Manager

Manny, as he's known to most, was a mechanical engineer before he became our sales manager. This makes him a legendary creature – a sales guy who really knows what he's talking about. Manny's been working in the materials handling sector since 1998, including 10 years in Canada and the USA, so he's a crucial part of our business backbone.
Manny's primary mission is to ensure our customers are offered the best solutions for their challenges. Running parallel to this is his ongoing monitoring of the market, to stay up with trends and new technologies. Right now he's fascinated with the potential of virtual reality in the Metaverse, which is finding new applications in industrial fields.
A lover of free flight and rental car upgrades, Manny's based at Broadbeach on Australia's Gold Coast, where he enjoys golf and beaches in equal quantities.
Get in touch with the PHS Innovate team for support with your next automation project.