Robotic Crate Depalletizer
PHS Innovate offers a Crate Depalletizing solution that uses a fast, flexible, and reliable articulated arm robot from our Partner ABB. Our solution can handle a variety of different types of crates with various shapes; sizes and weights. Using in-house engineering capabilities our designers have produced a mechanical gripper with retractable pneumatic actuators to accurately and securely locate and pick the crates from a pallet and place them on a conveyor, reducing manual labour and increasing efficiency.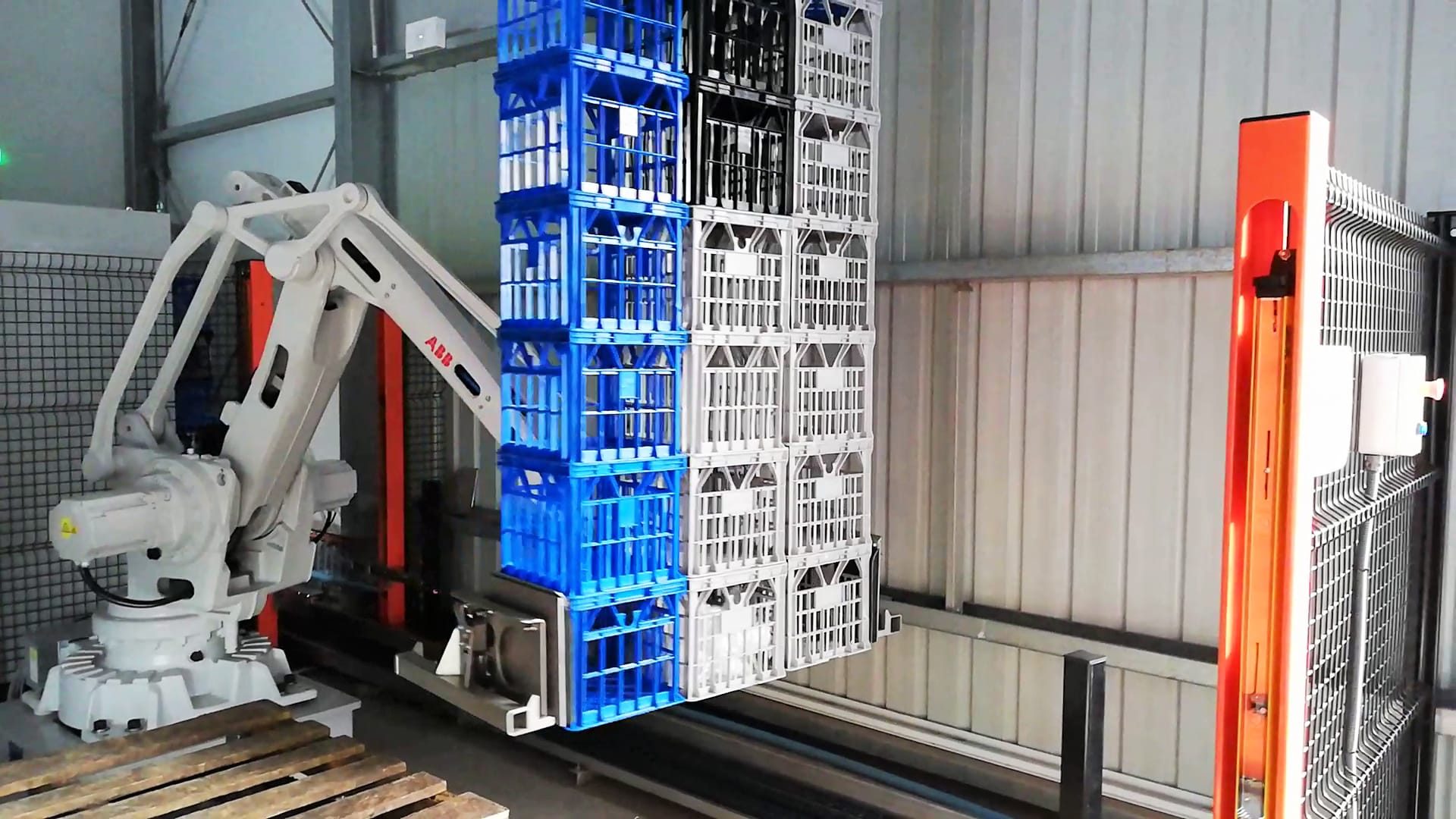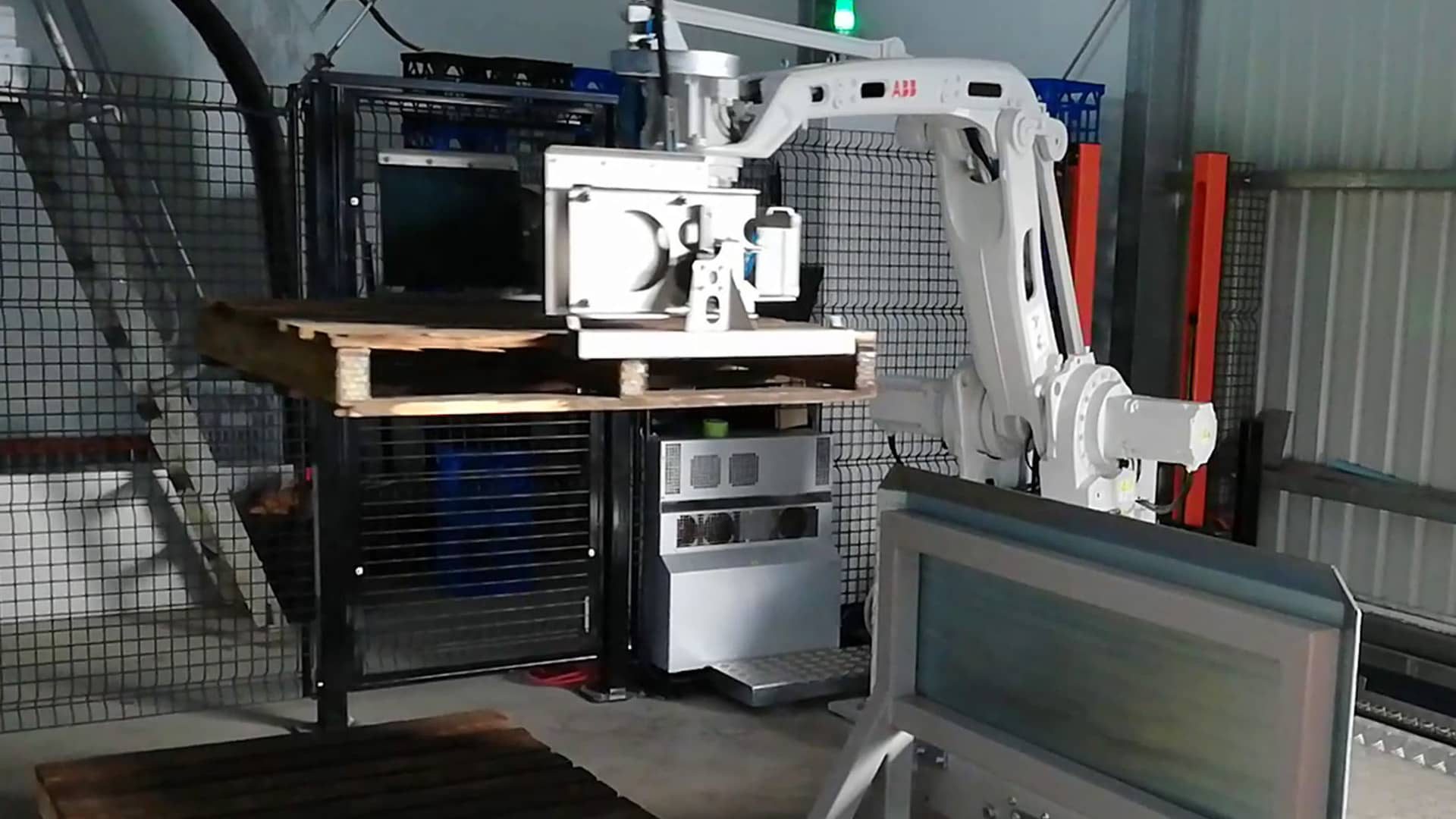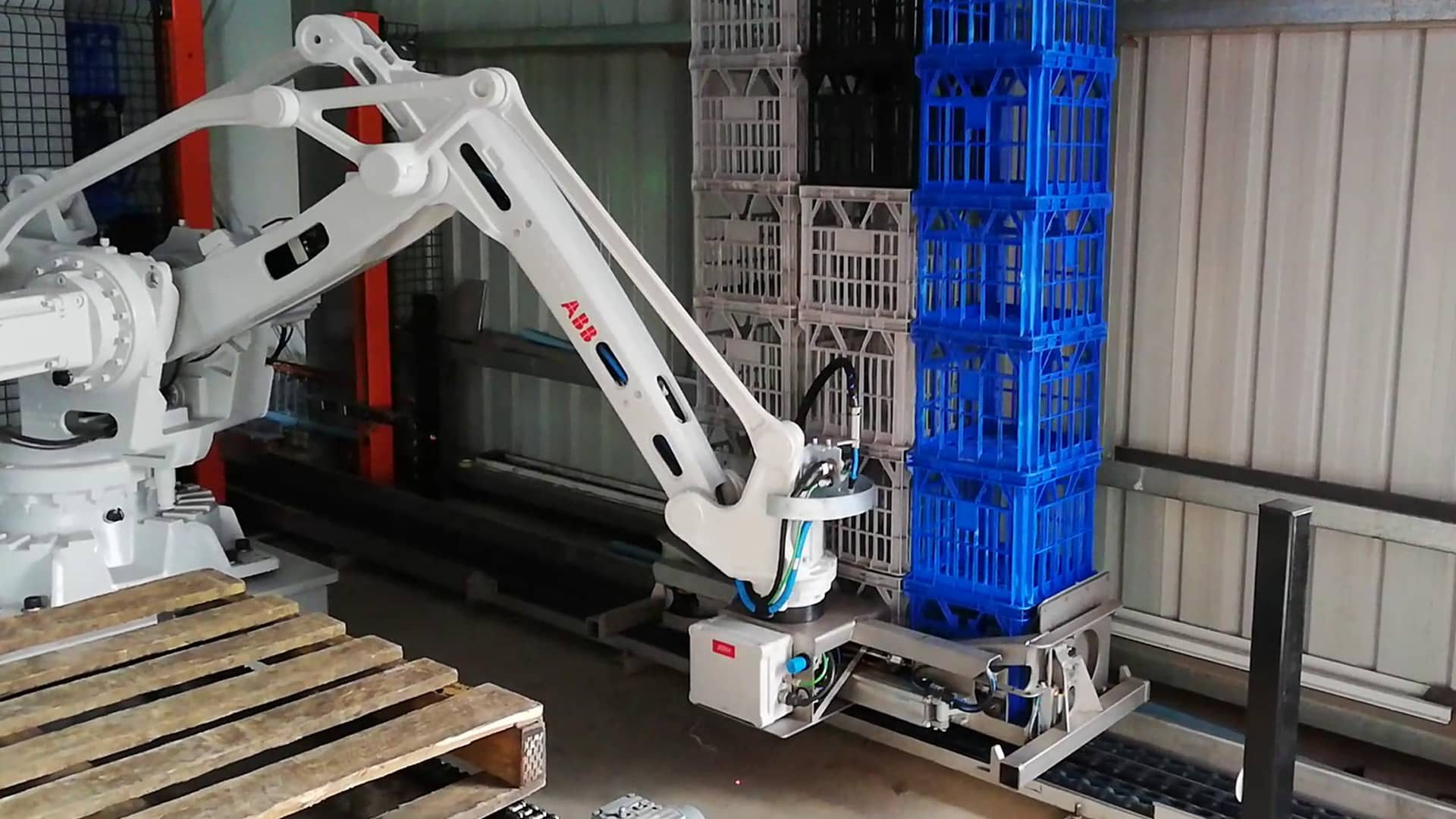 Features:
Reliable & repetitive Robotics
Mechanical gripper heads designed to suit each application
Accurate positioning of crates onto conveyor
Zero product damage by gripper
Ease of accessibility
Single and multi-line applications
Empty pallet handling by robot
All robotic solutions are designed, manufactured and tested in-house
Get in touch with the PHS Innovate team for support with your next automation project.