Stretch Film Wrappers
Integrating an automatic stretch wrap machine into your palletising system can significantly increase pallet delivery output and reduce overuse injuries in your workplace. It also supports materials savings, because automated ring stretch wrappers use much less film than other wrapping systems.
PHS Innovate offers two types of wrapper – turntable and rotary ring. These can be standalone fully-automatic with a pallet handling conveyor for loading and unloading, or integrated into a fully-automated palletising solution.
Turntable Wrapper
Often integrated with a top sheet dispenser, this turntable pallet stretch wrapper is ideal for automated unmanned packing lines. It spins the load to automatically wrap pallets to protect them against dust, moisture and in-transit damage. Using an automatic stretch wrap machine reduces labour costs and increases throughput. This pallet wrapper has a maximum load weight of 2500kgs and a load height of 2100mm.
Features:
Up to 35 pallets per hour
Power stretch enables film savings
Automatically stretches film, clamps and cuts
Touchscreen interface
Adjustable film tension, turntable speed, carriage speed & conveyor speed
Robust, reliable and quiet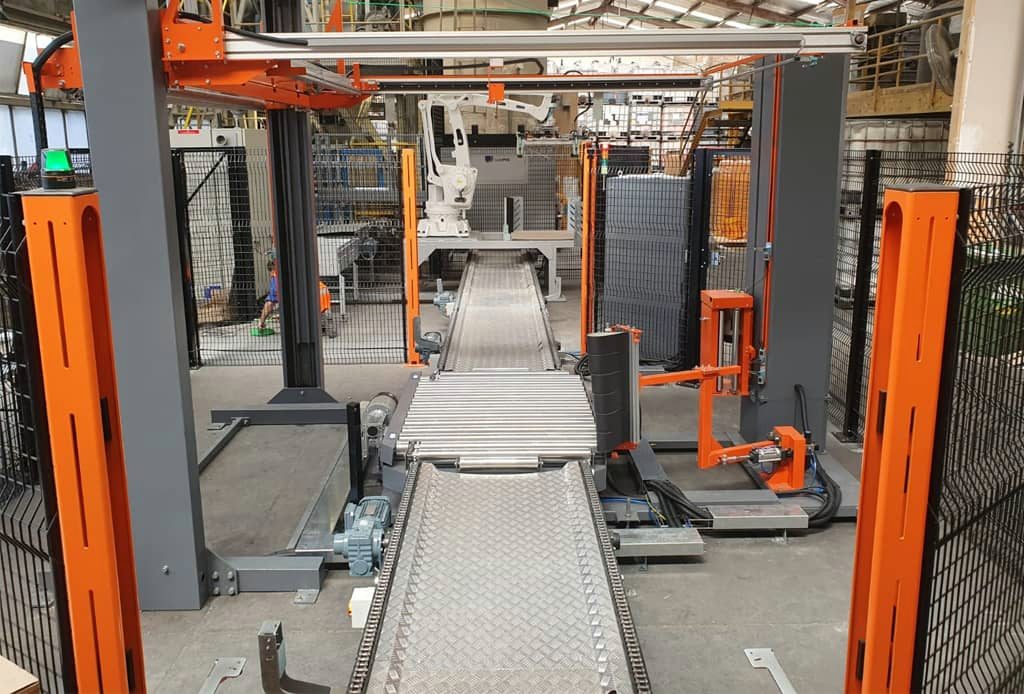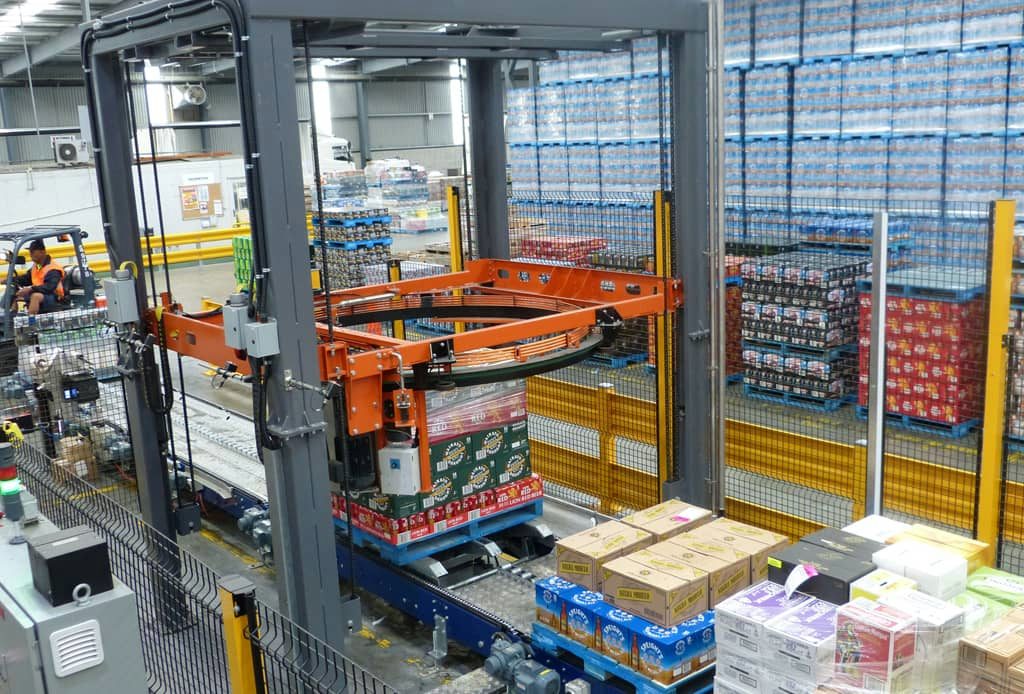 Rotary Ring Stretch Wrapper
The newest type of stretch wrapping machine, the High Speed Ring Wrapper spins the film roll around the load, which is better for load stability. While it commands a higher price than a turntable wrapper or a rotary arm pallet wrapper, it wraps significantly more pallets per hour. It also uses less film, because it can start and finish the wrapping cycle anywhere on a load. Other pallet wrapping machines require the wrapping cycle to always start and finish at the bottom of the load, which uses a lot more film.
Features:
Ideal for high throughput palletising systems
Up to 120 pallets per hour
Low mass rotation system supports ongoing reliability
Ideal for around-the-clock production
Uses less film than a turntable or orbital arm wrapper
Get in touch with the PHS Innovate team for support with your next automation project.