ASRS Stacker Cranes
PHS-SRM Stacker Crane
ASRS (automated storage and retrieval systems) stacker cranes make every square metre of warehouse space count. They also reduce labour requirements, improve pick accuracy, increase pick throughput and enable precise inventory control.
Automated stacker cranes can move horizontally and vertically in the storage aisles of an automated warehouse or logistics facility. They transport, store and retrieve goods from racks using extendable forks. We offer the option of a satellite shuttle on board the crane for use with deep lane racking systems.
The stacker crane systems we provide run on rails equipped with an anti-vibration plate system. They're powered by busbars, so can work continuously without recharging. During the deceleration and descent phases of the wagon, the motors regenerate energy that's returned to the warehouse's electrical power network. This leads to significant energy cost savings.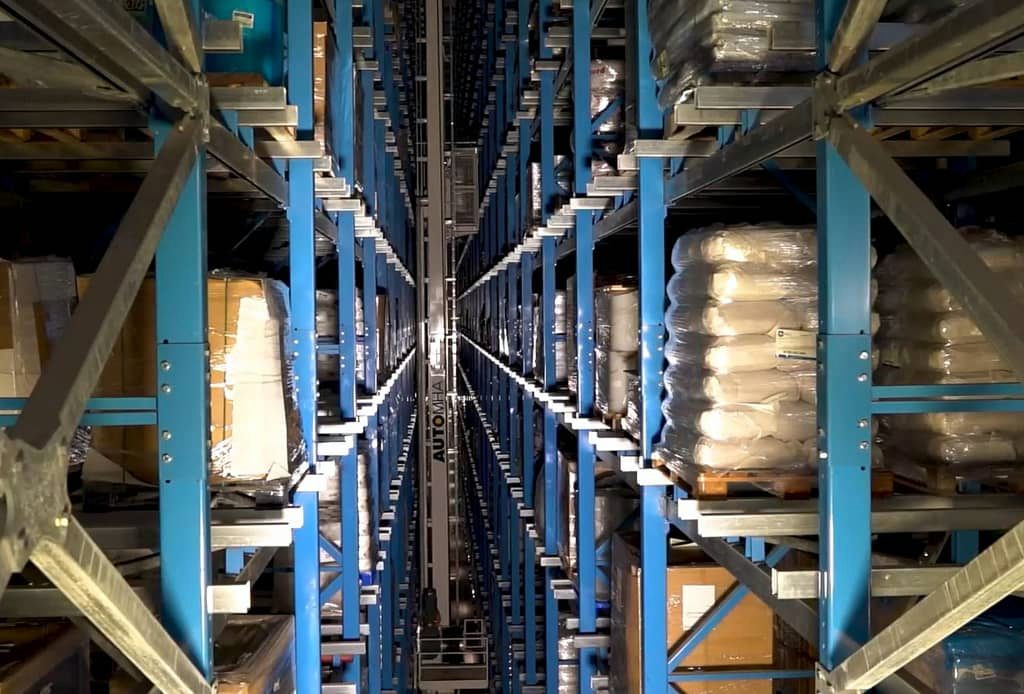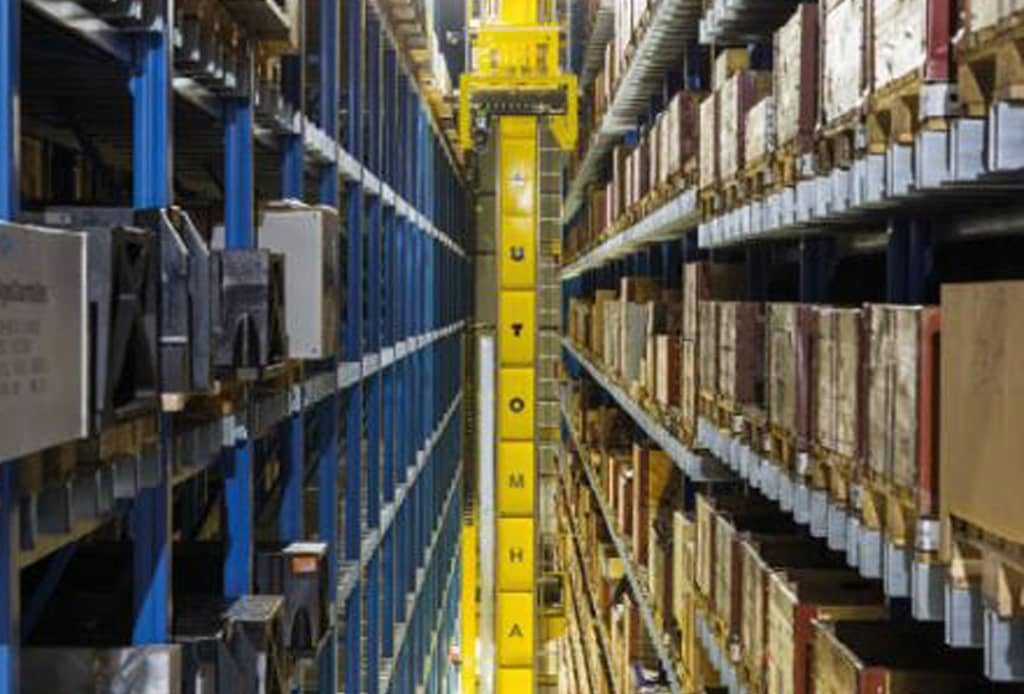 Features:
Management of any load unit – pallets, metal or plastic containers, trays, frames, rolls and reels, finished products.
ASRS cranes can be adapted to existing structures.
Regenerative energy capability reduces power costs.
Quiet operation.
Can support multi-depth storage with the use of satellite on board the machine.
Suitable for ambient, cool store and freezer environments from -30°C to +55°C.
Get in touch with the PHS Innovate team for support with your next automation project.