Automated Shuttle Delivery System
PHS-Rushmover
Rushmover enables us to create a fully automatic modular circuit for the transport of any type of pallet. Shuttles (aka cars or carts) run independently on a loop and can pick up and deliver to multiple accessible conveyor stations. Even when operating at high speeds, collision avoidance technology ensures carts maintain a safe distance between each other. The loop Rushmover shuttles operate on is powered by a busbar integrated into one of the aluminium rails.
A key benefit of Rushmover for a warehouse shuttle system is its ability to negotiate longer routes, including corners, at a lower cost and with less maintenance than other solutions. Products can be moved from production lines, receiving docks, or to and from layer picking systems. Additional shuttles can be added to meet growing demand, so you can easily scale-up your shuttle system warehouse.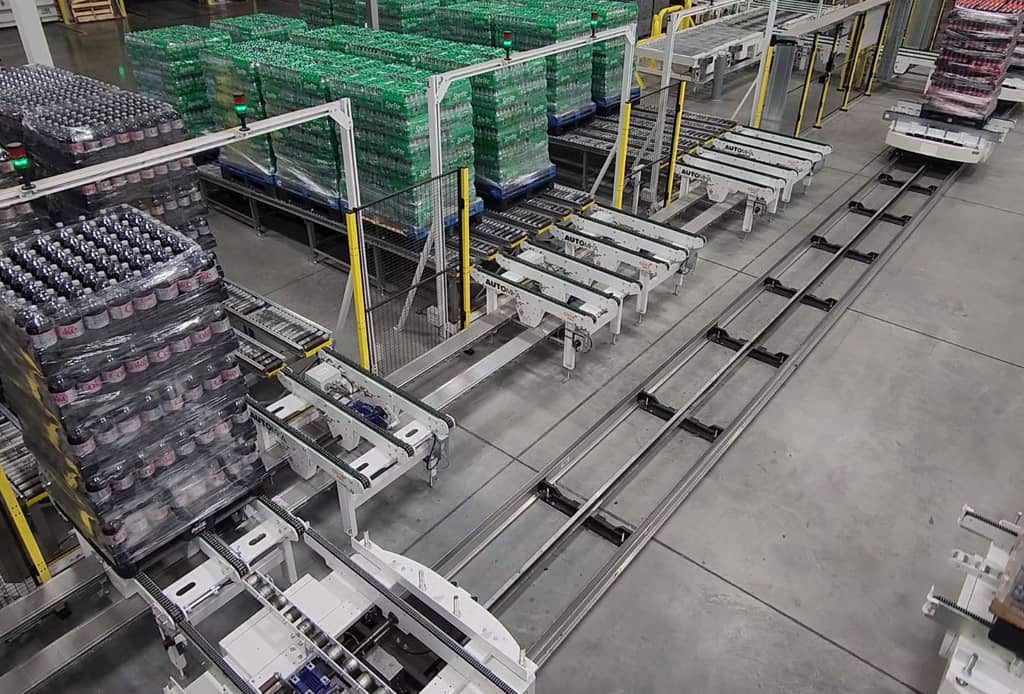 Features:
Configured to suit your plant layout.
Can work as a delivery system at floor level or at mezzanine level to move product from one building to another.
Flexible system with high throughout rates and superior redundancy.
Ability to move product to staging lanes in shipping area and sequence by order.
Able to work in ambient, cool store and freezer environments.
Includes gantry-accessed maintenance area that can remove a shuttle, allowing the remainder of the system to continue operation.
Get in touch with the PHS Innovate team for support with your next automation project.