Fully-Automated High Density Deep-Lane Storage System
PHS-Autosatmover™
A versatile, modular and completely automatic system, Autosatmover consists of a mother shuttle that runs on tracks perpendicular to the storage channels (the mover) and an on-board satellite.
Autosatmover moves the shuttle at the front of the various channels to allow automatic multi-depth pallet loading/unloading with agility, accuracy and speed. Autosatmovers are positioned on each level of the racking system. The pallets are delivered and retrieved from each level by a vertical conveyorised lifting device.
Any warehouse using traditional drive-in storage can benefit from automated pallet handling with the PHS-Autosatmover. Examples include food product and food delivery warehouses, cold storage cellars and warehouses, pharmaceutical warehouses and logistics warehouses.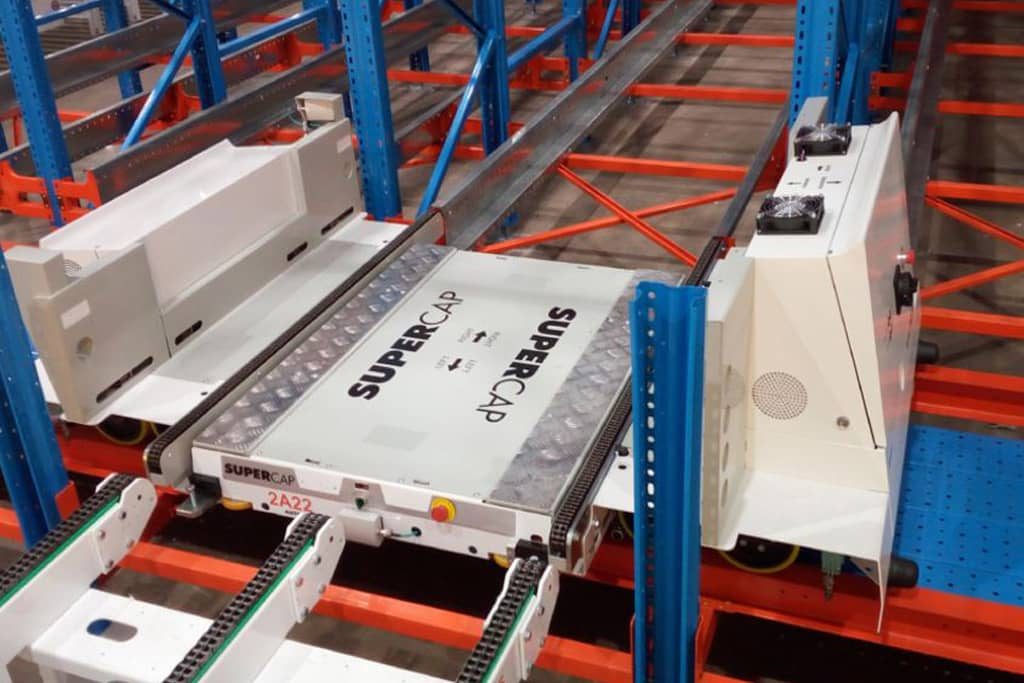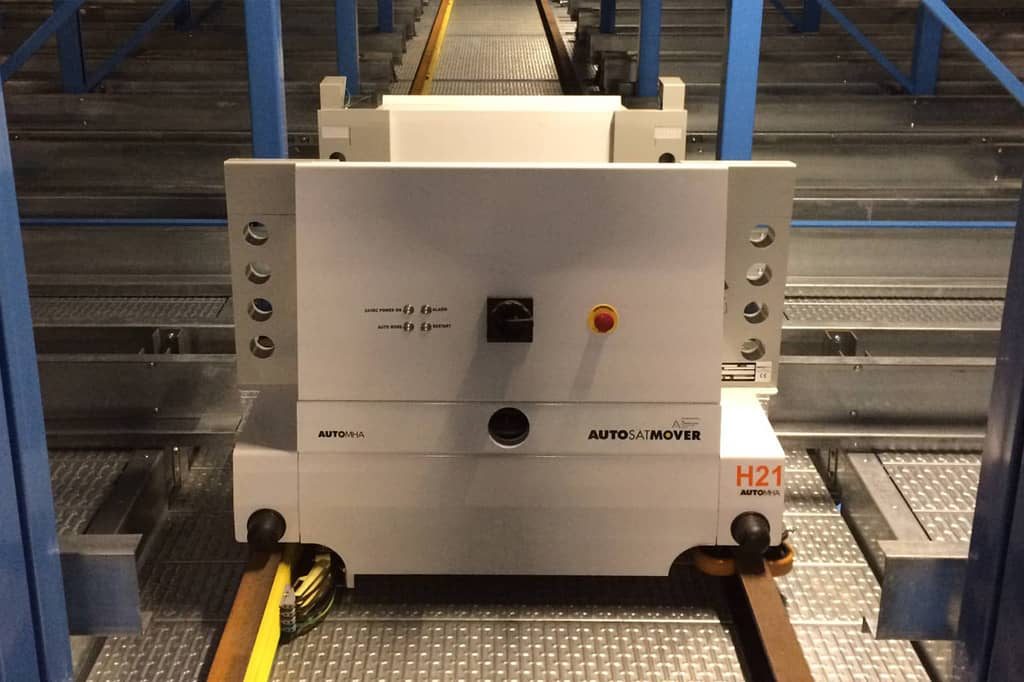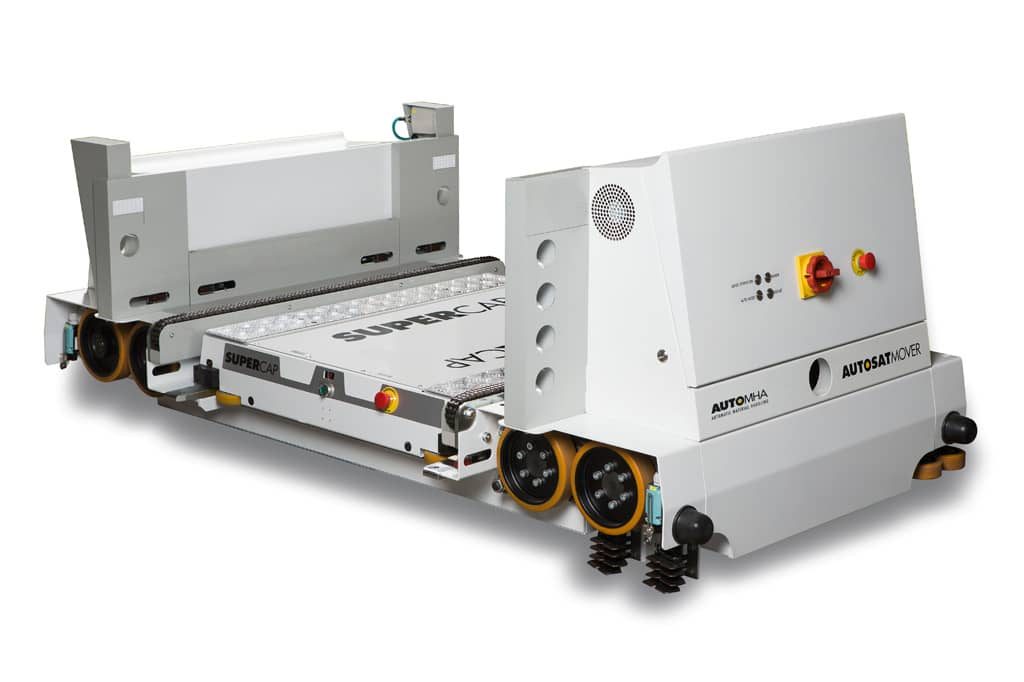 Features:
Control integrated with WMS software
Multi-level simultaneous put-away and retrievals increases throughput
Consumption and costs halved compared to standard automatic storage systems
Predictive maintenance
Performance unchanged from -30 to +55°C
No battery on board, so no downtime for charging
Fast return on investment
Get in touch with the PHS Innovate team for support with your next automation project.