Pallet Shuttle Cars
A pallet shuttle car is an automated sled that moves pallets to another section of a pallet handling system. Running on tracks, a pallet shuttle system supports space and cost efficiency in your warehouse or distribution centre.
Switching to a handling system that uses pallet cars eliminates the need for forklifts to run up and down aisles. An automated pallet handling system saves time, reduces product damage and minimises worker safety risks.
The pallet shuttles designed and built by PHS Innovate are unsurpassed for accuracy and reliability. Our pallet shuttle automation solutions are ideal in warehouses used for cold storage, meat and food processing, and food and beverage distribution.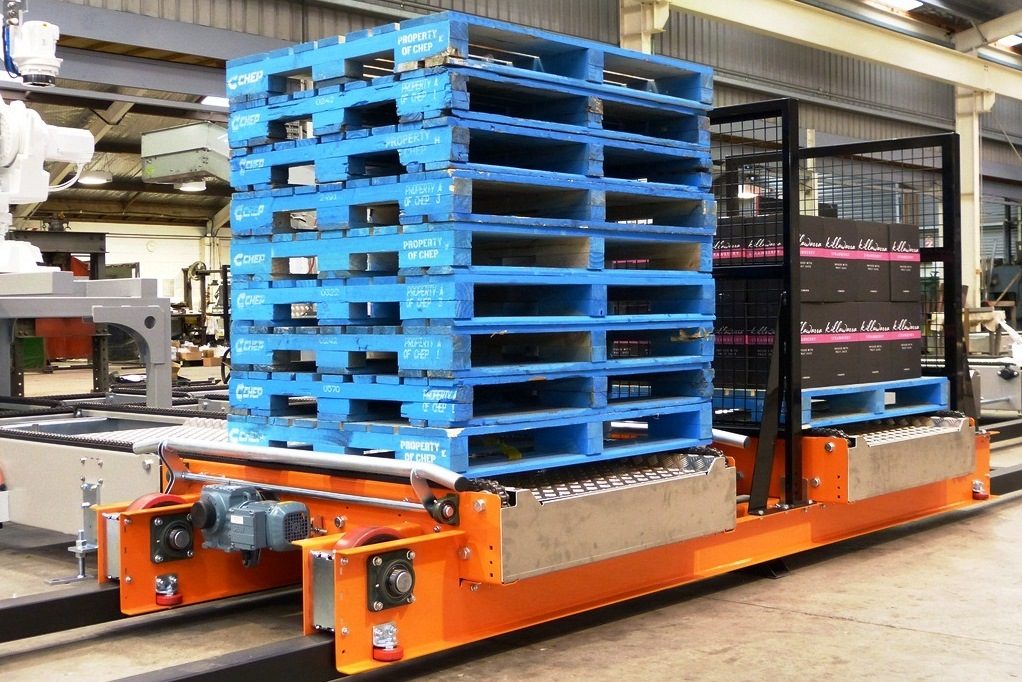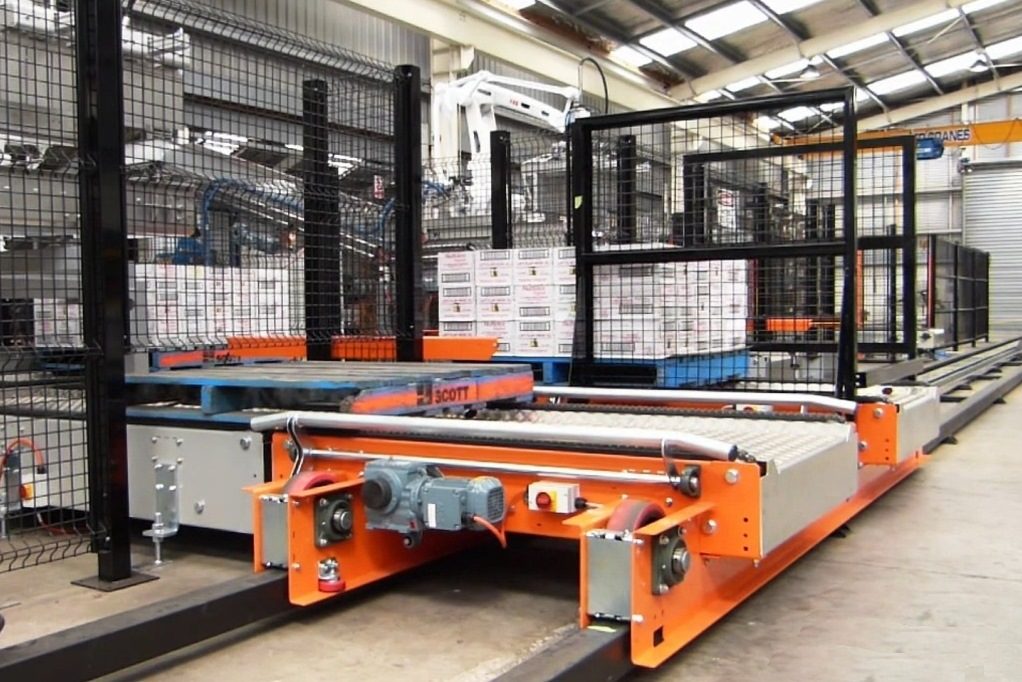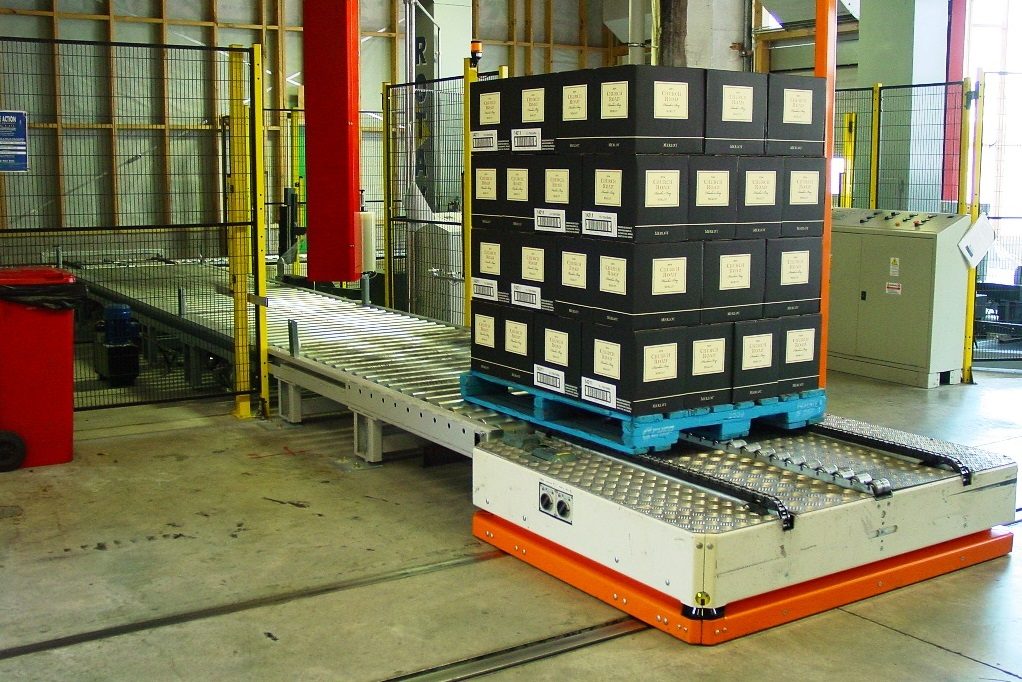 Features:
Fast, smooth, quiet, accurate, reliable
Floor-mounted track – no need to cut concrete or renew floors
In-ground track available where forklift travel across path is required
Double-sided friction drive allows simple, robust shuttle guidance
Floor-mounted or overhead power/coms supply, depending on the application
VSD control with laser positioning
RF or infra-red control systems available
Laser safety sensing
Supplied with roller or chain conveyor
Single or multiple pallet handling
On board empty pallet squaring
Get in touch with the PHS Innovate team for support with your next automation project.